Lindsey Graham During Live CNN Hit: 'I Don't Give A Shit' If You Don't Like Me Working With Trump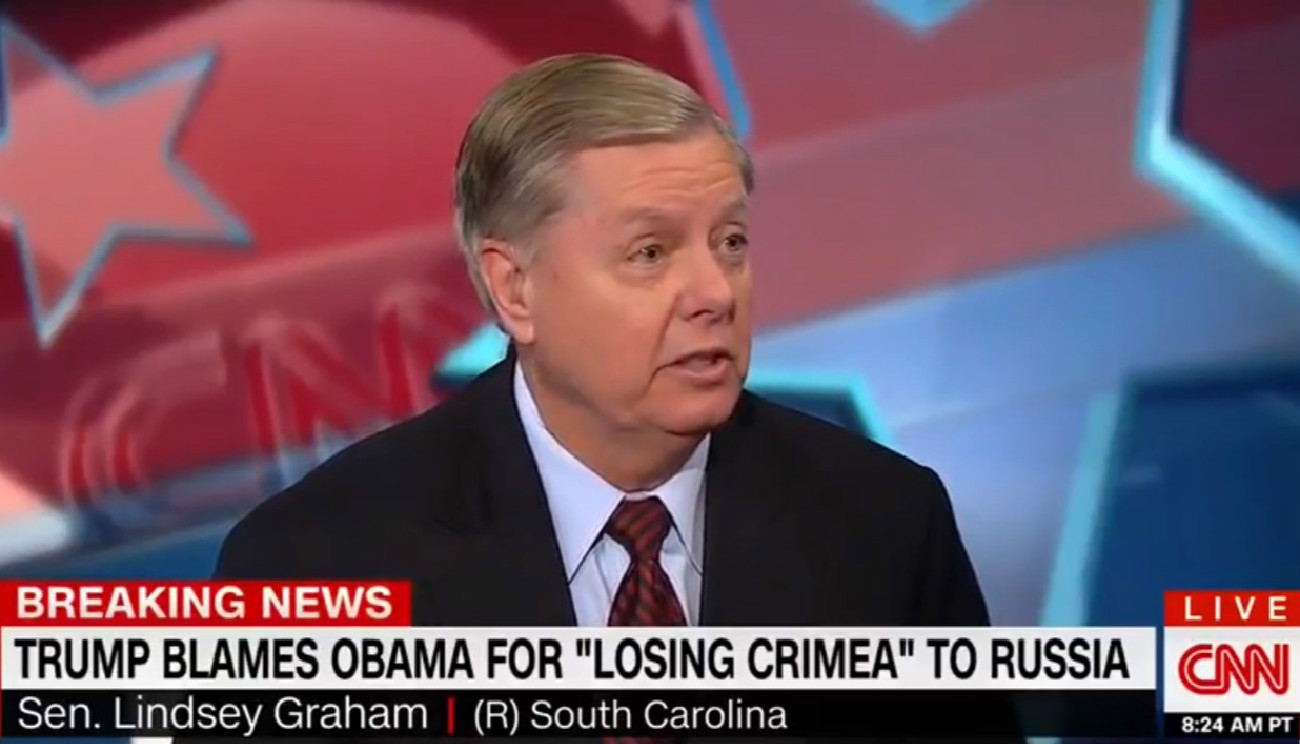 Towards the end of a lengthy CNN interview this morning, Sen. Lindsey Graham (R-SC) was pressed on his relationship with President Donald Trump and whether he could trust anything the president said. He decided to answer by dropping some curse words while on live television.
CNN anchor Kate Bolduan highlighted Trump's off-the-rails and fact-challenged Friday morning media blitz and asked Graham how he could "trust the words coming out of" Trump's mouth, specifically pointing to the president's claim that President Obama let Russia annex Crimea.
"I don't understand," she added. "Words no longer matter."
"All I can tell you is from president's point of view," the South Carolina lawmaker responded. "He's got a style that is unique to him, what I'm looking at is results."
Bolduan noted that Graham has shifted his stance numerous times over the past couple of years as he's gone from hating and making fun of Trump to stating that he can work with the president. All the while, Trump can seemingly turn on a dime and hit Graham out of nowhere.
"Do you trust him now?" Bolduan asked.
The Republican senator explained that he trust Trump and that he will stick by the president at a time when he believes Trump needs allies, leading the CNN anchor to press Graham to respond to folks' accusations that he's "two-faced."
"I'll tell him when I think he's wrong," the former GOP presidential candidate declared. "Let me tell you about the critics. When I worked with President Obama — and I did on occasion — I was a hero. When I worked with President Trump, I'm two-faced."
He continued, "I know how the game is played. I don't give a damn. I'm doing what's best for the country. I like the president. I want to help him. I hope he's successful. He's been a friend to me. And he says some things I don't agree with. If you don't like me working with President Trump to make the world a better place, I don't give a shit."
"And there you have it," Bolduan exclaimed as she ended the segment. "Senator Lindsey Graham. And only the way Senator Lindsey Graham can have the last word in an interview with me."
Watch the clip above, via CNN.