Fox & Friends Host Makes Freudian Slip For The Ages: Trump-Kim Meeting Between 'Two Dictators'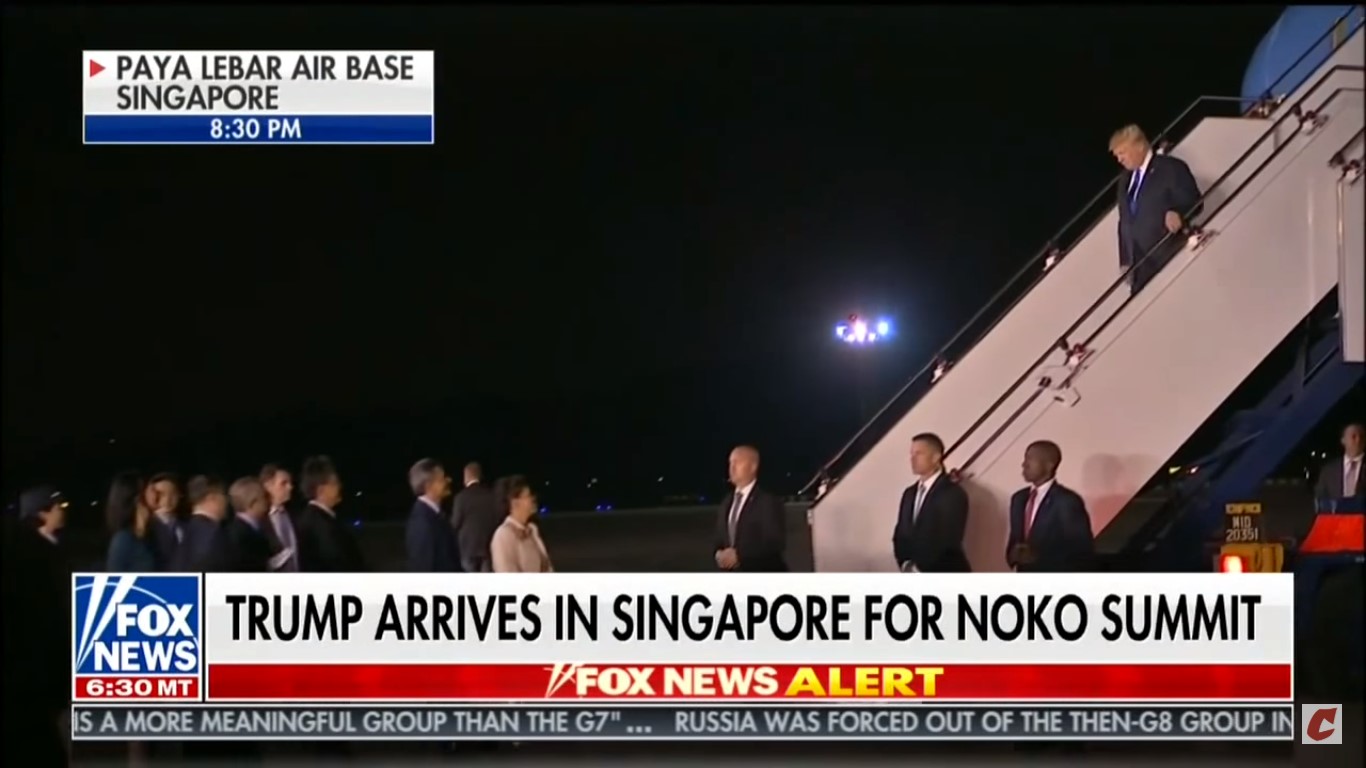 Welp, this is a thing that happened.
Narrating President Donald Trump's arrival in Singapore this morning for his historic summit with North Korean leader Kim Jong Un, Fox & Friends co-host Abby Huntsman had a remarkable Freudian slip while describing the meeting between Kim and Trump.
With one-time White House communications director Anthony Scaramucci sitting on the curvy couch, Huntsman interrupted the interview to highlight Trump stepping off Air Force One.
"There is the president of the United States, Donald Trump, about to walk down those stairs," Huntsman remarked. "Stepping foot in Singapore as we wait this historic summit with the North Korea dictator Kim Jong Un."
Then, it happened.
"Anthony, talk to us about this moment," she said, turning to Scaramucci. "This is history. We are living — regardless of what happens in that meeting between the two dictators — what we are seeing right now, this is historic."
Mooch, for his part, just acted like Huntsman didn't just call the President of the United States a dictator, moving right along while describing Trump as a disruptive force in the world.
UPDATE: Later on in the broadcast, Huntsman apologized for the slip of the tongue, stating that "on live TV sometimes you don't always say things perfectly." Huntsman added she "did not mean to say that."
You can see her apology below.
Watch this already viral moment above, via Fox News.