Hannity And Maddow Finish One-Two In Thursday's Cable News Ratings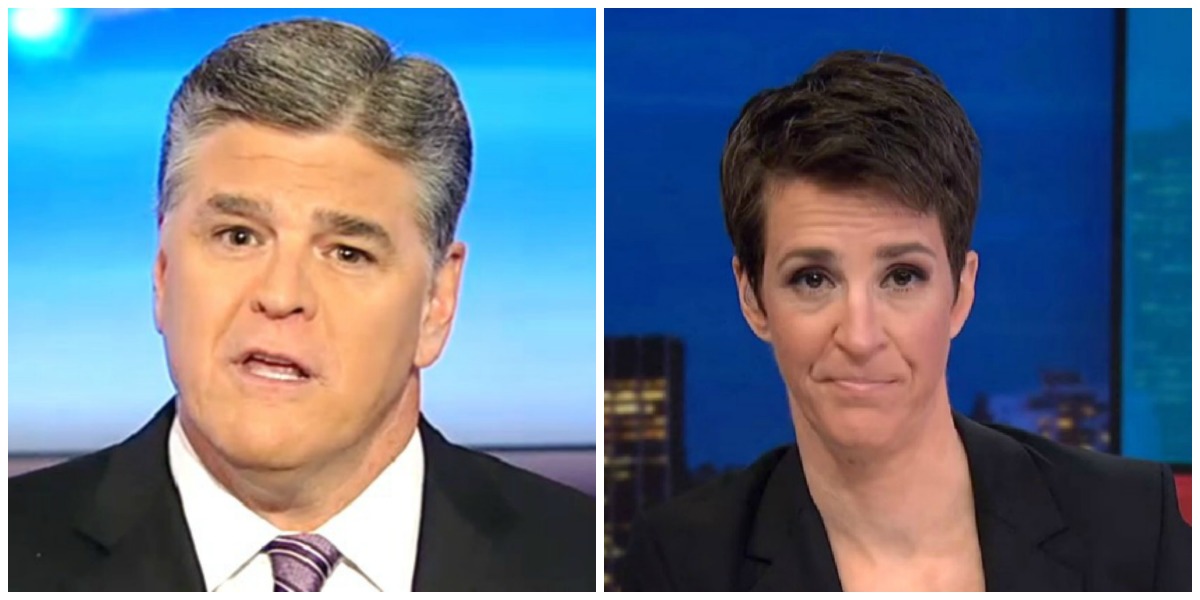 On Thursday, Fox News' Hannity and MSNBC's The Rachel Maddow Show were the top two programs in cable news. Fox News continued its dominance as it led across the board in total day and primetime viewership.
According to Nielsen. Fox averaged 2.717 million total viewers and 510,000 in the key 25-54 demographic during the primetime 8 PM to 11 PM hours. MSNBC placed second in both metrics, drawing 2.231 million viewers overall and 414,000 in the demo. CNN pulled in 296,000 demo viewers and a total audience of 898,000.
In total day, Fox News attracted 1.429 million total viewers and 270,000 in the demographic. MSNBC came in second in both the demo (219,000) and total viewership (1.082 million). CNN captured 565,000 viewers overall and 178,000 in the 25-54 demographic.
Hannity was the most-watched cable news program of the day, averaging 3.115 million total viewers and 557,000 in the key demo. Maddow, which faces off at 9 PM against Hannity, placed second overall in the demo (517,000) and total audience (2.731 million).
The top-rated CNN program of the day was Cuomo Prime Time, which pulled in 977,000 total viewers. The 10 PM broadcast of CNN Tonight led the network in the demo with 342,000.