CNN's Kate Bolduan Breaks Down Talking About Beloved Colleague Anthony Bourdain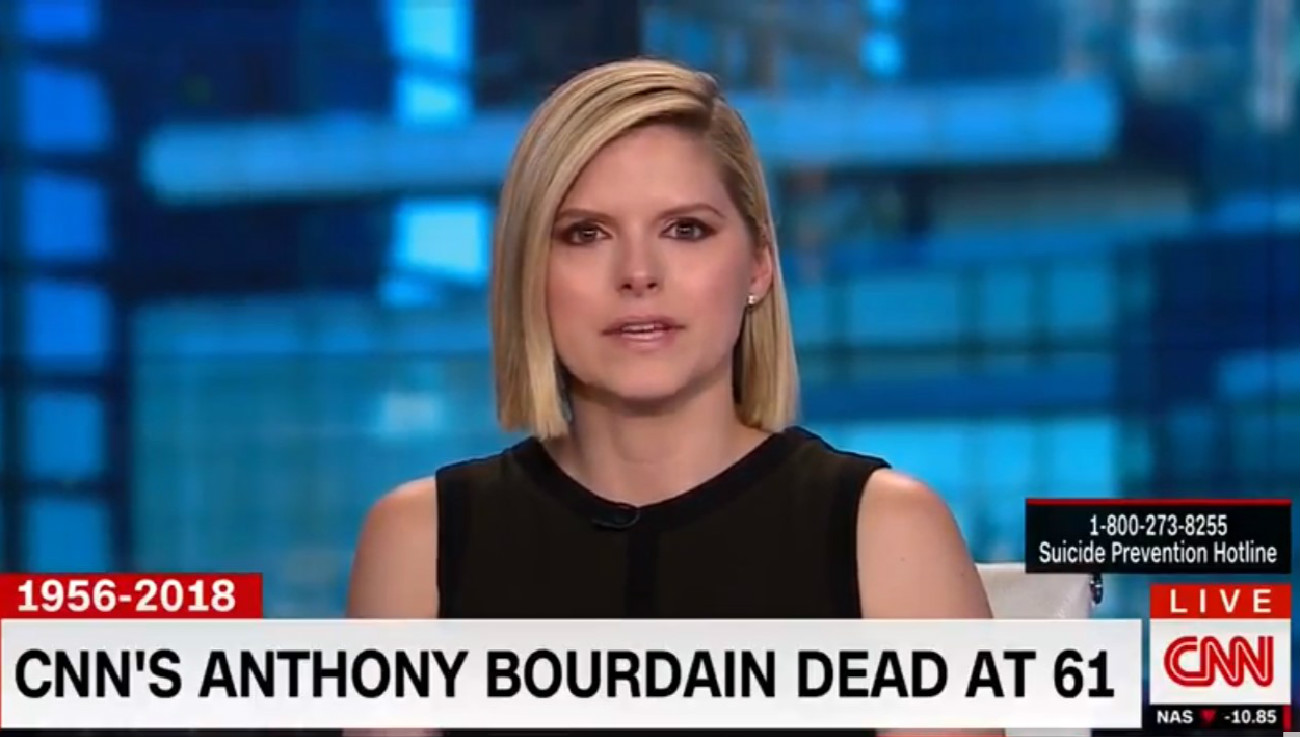 As you are probably well aware by now, celebrated chef and acclaimed storyteller Anthony Bourdain was found dead Friday morning in his French hotel room from an apparent suicide. The news especially hit those at CNN extremely hard as Bourdain was a beloved colleague who had been with the network since 2013.
During a Friday morning interview with famed chef Marc Murphy, CNN anchor Kate Bolduan had a difficult time keeping her emotions in check as they discussed the life of the Emmy-winning Parts Unknown host.
Noting that Bourdain was very open about his past struggles with drug addiction and would talk about his young daughter, Bolduan choked up and struggled to speak when asking Murphy how one can "wrap your heart and mind around that."
"It is — it is one of those things that you have to look at it as somebody explained it to me a long time ago, it is somebody had a problem, they have an organ that didn't work, somebody has a heart attack, they die," Murphy stated. "Somebody that has an illness like this, you know, your mind is — there is something wrong and you take your life and it is not something I think anybody can understand. it is something we all need to understand more. and all we can do is praise Anthony for what he brought to us and, you know, what he showed us and the inspiration and live on."
Bourdain's friend Michael Ruhlman, who was on the phone, noted that he could hear the emotion ion Bolduan's voice and that he was the same way when he heard the news, letting the grief wash over him.
Before playing a clip of Bourdain from just a few weeks ago, Bolduan shared the National Suicide Prevention Lifeline — that number is 1-800-273-8255 — and pointed out that it is free of charge and there 24 hours a day.
Today, Kate Bolduan is all of us. Bourdain's death has gutted so many people.
Watch the clip above, via CNN.