Fox News Boasts Three Most-Watched Cable News Shows In Demo On Wednesday, Maddow Fourth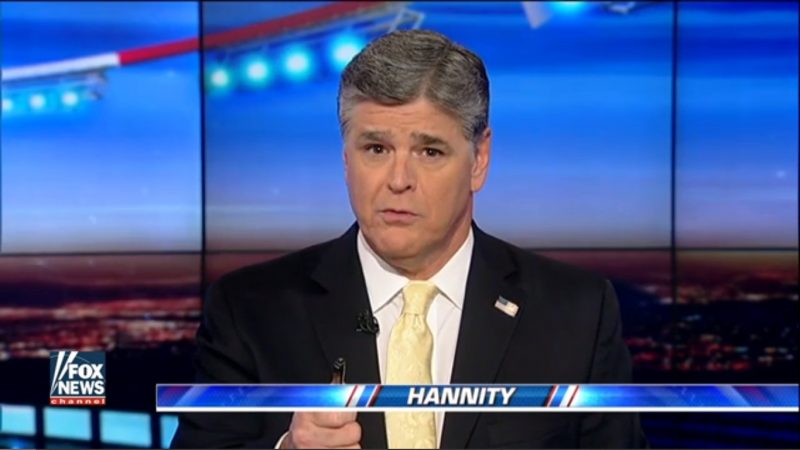 Fox News dominated cable news ratings on Wednesday, boasting the two most-watched programs of the day and the three top shows in the key 25-54 demographic. Meanwhile, CNN's Cuomo Prime Time posted decent numbers for the third day in a row after debuting on Monday.
According to Nielsen, Fox News led across the board during the primetime 8 PM to 11 PM hours, averaging 2.816 million total viewers and 550,000 in the key demo. MSNBC placed second in both metrics, pulling in a total viewership of 2.061 million and 365,000 in the demographic. CNN attracted a demo audience of 314,000 and 971,000 viewers overall.
Fox News' Hannity was the top-rated show of the day in both total audience (3.178 million) and the 25-54 demo (602,000). Fox's Tucker Carlson Tonight placed second overall in the demographic (557,000) and total viewers (2.774 million). FNC's The Ingraham Angle took third place in the demo (492,000) and fourth in viewers overall (2.494 million). MSNBC's The Rachel Maddow Show was third in total viewers (2.518 million) and fourth in the key demographic (457,000).
Cuomo Prime Time enjoyed its third straight day attracting over a million total viewers in the 9 PM time slot. Competing against ratings juggernauts Hannity and Maddow, host Chris Cuomo's new primetime show led CNN in both the demo (376,000) and total viewership (1.191 million).