Joe Scarborough Agrees With Trump That It's 'Vicious' To Lie About A Loved One's Facelift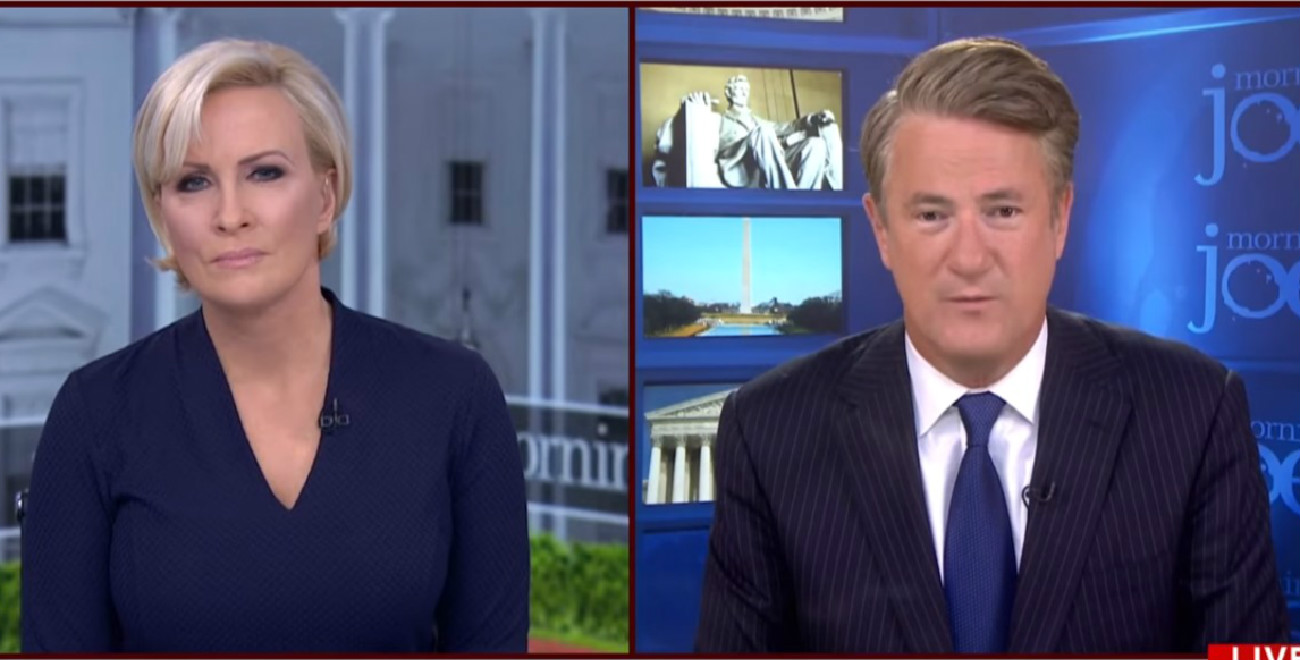 President Donald Trump decided that his attack du jour on the Fake News Media this morning would revolve around questions and speculation revolving around First Lady Melania Trump recent absence from the public eye. After the first lady set to make her first public appearance in weeks following a medical procedure last month, the president called the media "vicious" and "unfair" while claiming journalists had reported she had a facelift or was leaving him.
The Fake News Media has been so unfair, and vicious, to my wife and our great First Lady, Melania. During her recovery from surgery they reported everything from near death, to facelift, to left the W.H. (and me) for N.Y. or Virginia, to abuse. All Fake, she is doing really well!

— Donald J. Trump (@realDonaldTrump) June 6, 2018
…Four reporters spotted Melania in the White House last week walking merrily along to a meeting. They never reported the sighting because it would hurt the sick narrative that she was living in a different part of the world, was really ill, or whatever. Fake News is really bad!

— Donald J. Trump (@realDonaldTrump) June 6, 2018
Well, one cable news host saw the perfect opportunity to point out that Trump had once made the very same attack on his fiancee and co-host, Mika Brzezinski, that he is now accusing the mainstream media of doing to Melania.
I agree that it would be "vicious" and "unfair" to lie about a loved one having a facelift for the purpose of causing pain and embarrassment. Mr. President, can you imagine anyone would be so cruel to do such a thing? https://t.co/zfqjt1LKw2

— Joe Scarborough (@JoeNBC) June 6, 2018
If you are wondering what Morning Joe's Joe Scarborough is referring to, here are the tweets sent by Trump last June:
I heard poorly rated @Morning_Joe speaks badly of me (don't watch anymore). Then how come low I.Q. Crazy Mika, along with Psycho Joe, came..

— Donald J. Trump (@realDonaldTrump) June 29, 2017
…to Mar-a-Lago 3 nights in a row around New Year's Eve, and insisted on joining me. She was bleeding badly from a face-lift. I said no!

— Donald J. Trump (@realDonaldTrump) June 29, 2017
You gotta hand it to Joe here. Trump grooved a meatball right down the plate, and he clobbered it over the fence.