Don Lemon Goes Off On Roseanne's Tweets, Says Trump Is 'Emboldening Racists': 'I'm Fed Up!'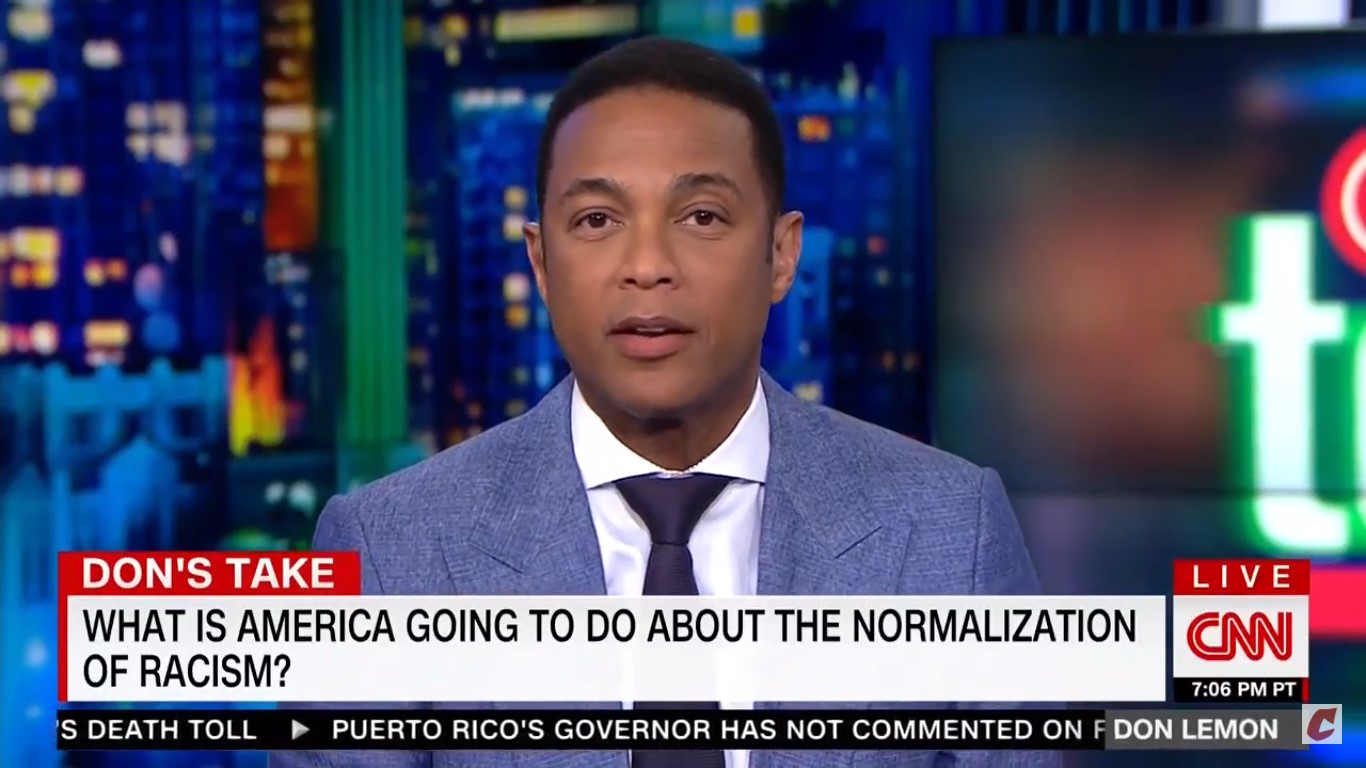 At the top of his broadcast Tuesday night, CNN anchor Don Lemon delivered an impassioned monologue decrying the racist tweets that led to Roseanne Barr losing her ABC sitcom. He also tied Barr's apparent indifference with tweeting out anti-Semitic and racist comments to President Donald Trump, stating that the president has made racists feel "emboldened" due to his own rhetoric.
"We know what Donald Trump thinks," Lemon stated, after highlighting a number of Trump's racially inflammatory comments. "We know what Roseanne Barr thinks. It's time for us to stop playing around with soft words by saying, 'Oh, well they're saying insensitive things.' No, it's racist. They're exhibiting racist behavior."
The CNN host went on to note that we've recently witnessed what seems to be an uptick in blatantly racist behavior, bringing up the Starbucks and Airbnb incidents. He then asked when Americans were going to stop acting like there were isolated incidents or not connected.
He ended his speech with the following flourish:
"we have to stop pretending that this president has nothing to do with it, that he's not emboldening racists and racism and giving them a platform and making it okay. We're going to destroy the moral fabric of this country…Yes, I'm fed up. It's disgusting, it is outrageous, that is exactly how I feel. I did not stutter. I did not mumble. Those are my thoughts. Write about it if you want. Call me a racebaiter for bringing it up. I'm giving you fact after fact after fact, after example, after example, after example. Stop the bull, stop the madness, let's stop doing this!"
Watch the clip above, via CNN.