Chuck Todd: Is Trump's Spygate Conspiracy Just A 'Big Fat Distraction' From Legit Bombshells?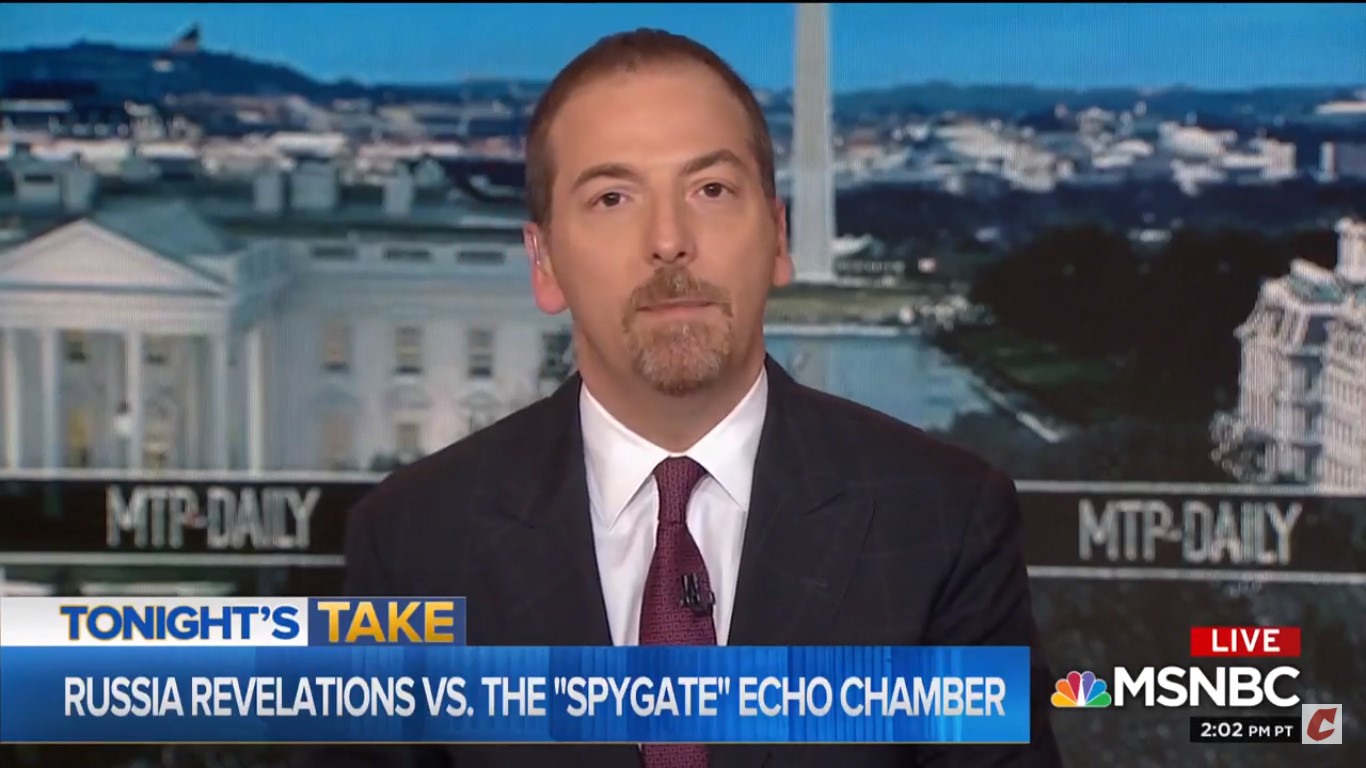 More than a day after members of Congress were briefed on documents that were supposedly going to prove President Donald Trump's assertions that the FBI had embedded a spy in his presidential campaign to help Hillary Clinton, no evidence has emerged to back Trump's "SPYGATE" conspiracy claims. So, was this hysteria just a diversion meant to distract the public from all the legitimate stories coming out of the Mueller investigation?
It sure looks that way, per MSNBC's Chuck Todd.
At the top of Friday's MTP Daily, Todd noted that both Democrats and Republicans who attended the Thursday briefings with intel chiefs came out of the meetings still supportive of the special counsel and stating no evidence was seen to support Trumpworld's claims of spying.
"So was the whole thing — the fights, the freakouts — just a big fat distraction so there would be less interest in this story, about a second Trump Tower meeting meaning Russia wasn't the only ones wanting in on the action?" Todd asked, referencing a recent report that Donald Trump Jr. and others met with a Gulf emissary who offered help during the election.
He went on to highlight other bombshell stories, such as Elliott Broidy trying profit off of his Trump connections, Trump attorney Michael Cohen meeting with a Russian oligarch days before the inauguration, and Roger Stone attempting to get Hillary Clinton's emails from Julian Assange.
"You can see where I'm going here," Todd concluded. "Because as the president and his allies look to undermine Mueller's investigation with allegations of a Deep State spirit looks as if Mueller's investigation might be casting a net that is much wider than anyone could have imagined."
Watch the clip above, via MSNBC.