White House Counselor Kellyanne Conway Touts Hannity's Ratings During CNN Interview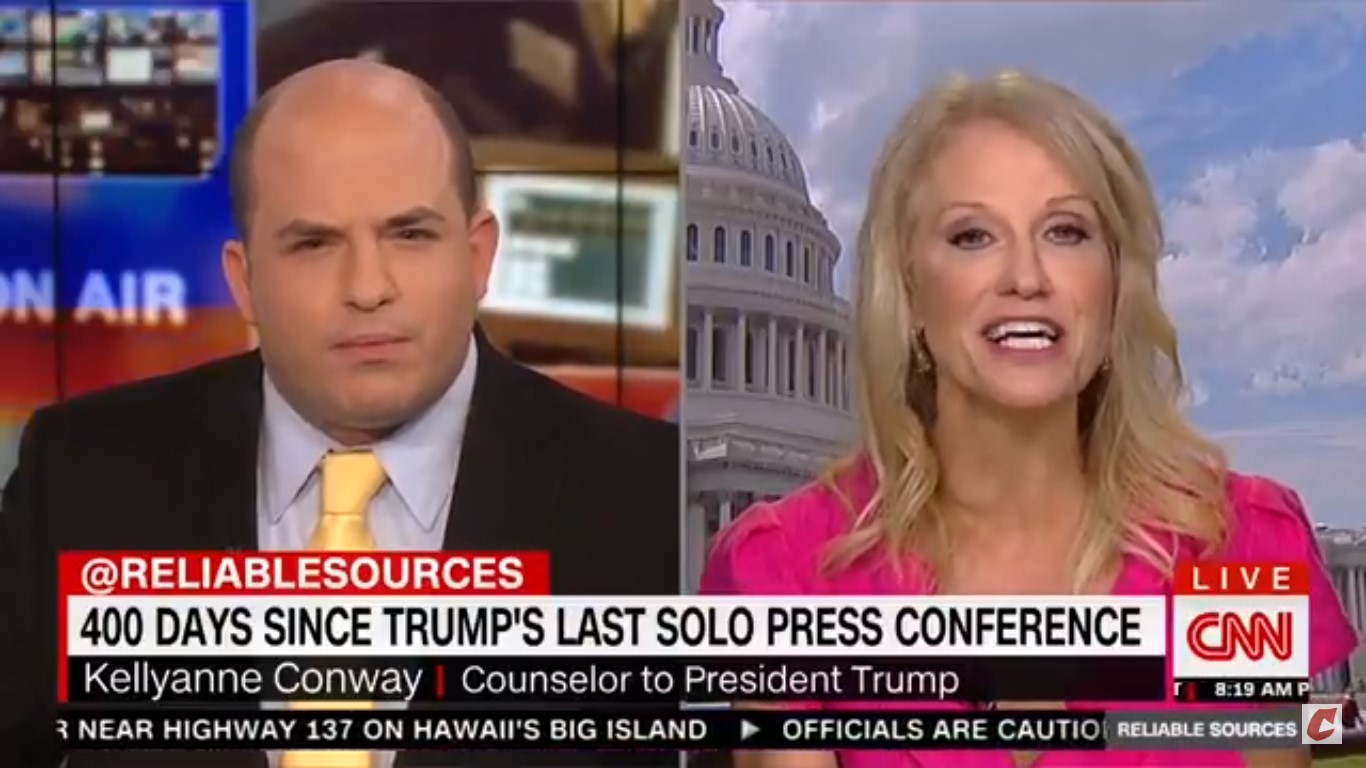 Towards the end of a lengthy off-the-rails and combative interview with CNN's Brian Stelter, White House counselor Kellyanne Conway did some PR work for one of CNN's chief rivals.
Nearly 20 minutes into their Sunday morning conversation, the Reliable Sources host brought up the recent stories of President Trump's late-night phone calls with Fox News' Sean Hannity and the notion that Hannity is a "shadow" chief of staff, asking Conway if she or the White House coordinate with Hannity. And this led to the veteran pollster bragging about Hannity's ratings.
"I don't coordinate with Sean Hannity," she noted. "We're both pretty busy. I go on his show once a week…there's nothing to coordinate. What is there to coordinate?"
Conway continued, "Sean is running the highest rated show on cable. There's a reason for that. He's providing information that people can't find anywhere else. Sean would have low ratings if he was talking about everything else that everybody is talking about."
The senior White House aide went on to commend Hannity for his programming choices, stating that "people are starved for unique content" and they aren't getting what they get on Hannity anywhere else.
Mind you, this is a senior Trump administration staffer using her interview time on national television to give some free publicity to a cable news opinion host. Just gonna leave it at that.
Watch the clip above, via CNN.