Fox News Dominates In Primetime Monday, Hannity Draws 3.2 Million Total Viewers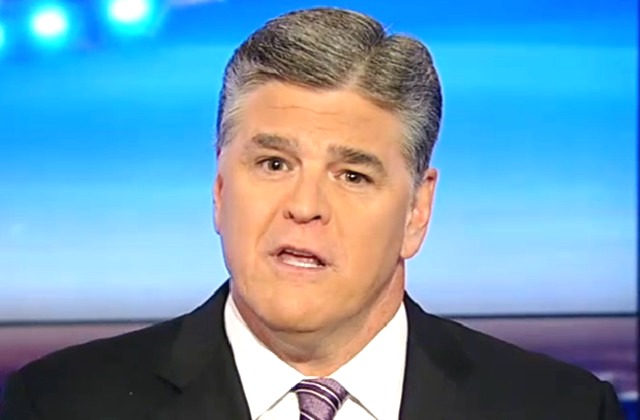 Following a week in which Fox News steamrolled its cable news competition in the ratings, the one-time Fair and Balanced network began this week by posting another day of strong numbers, especially in primetime.
According to Nielsen, Fox News averaged 2.89 million total viewers and 584,000 in the key 25-54 demographic to lead the way during the 8 PM to 11 PM primetime slot. MSNBC, which saw star host Rachel Maddow take another day off, followed in second place in both total viewership (1.933 million) and the demo (389,000). CNN averaged 765,000 viewers overall and 271,000 in the demographic.
For the total day, Fox News lead across the board, capturing 1.553 million total viewers and 296,000 in the key demo. MSNBC took the silver in the demographic (221,000) and overall audience (1 million). CNN nabbed 584,000 total viewers and a demo audience of 183,000.
Hannity, Fox News' 9 PM program, led all of cable news in the key demo (666,000) and total viewership (3.188 million). FNC's The Ingraham Angle continued its hot streak by finishing second in both metrics, pulling in 583,000 demo viewers and a total audience of 2.829 million. Fox's Tucker Carlson Tonight placed third in the demographic (503,000) and overall viewership (2.652 million).
Over on MSNBC, The Rachel Maddow Show — which was guest hosted by Joy Reid — was the top-drawing non-Fox program on cable news, finishing fourth in the demo (451,000) and sixth in total viewers (2.105 million). During the 4 PM hour, Deadline: White House led its time slot in the key demo (256,000) while finishing second in total viewers (1.255 million).
None of CNN's programs drew over 800,000 viewers overall or more than 300,000 in the key demo. The top-rated hour was the 8 PM broadcast of Anderson Cooper 360, which averaged 799,000 total viewers and a demo audience of 281,000.
When it came to the business cable networks, Fox Business led in total viewers during the business day for the week of May 7th – May 11th, drawing 188,000 total viewers compared to CNBC's 168,000. CNBC, meanwhile, led in the 25-54 demo, 34,000 to FBN's 21,000. FBN's Lou Dobbs Tonight was the top-rated business news program during the week, averaging 347,000 total viewers.