The 'Cocaine Mitch' Dude Is Back With A New Campaign Ad…And Sweet Mother Of God!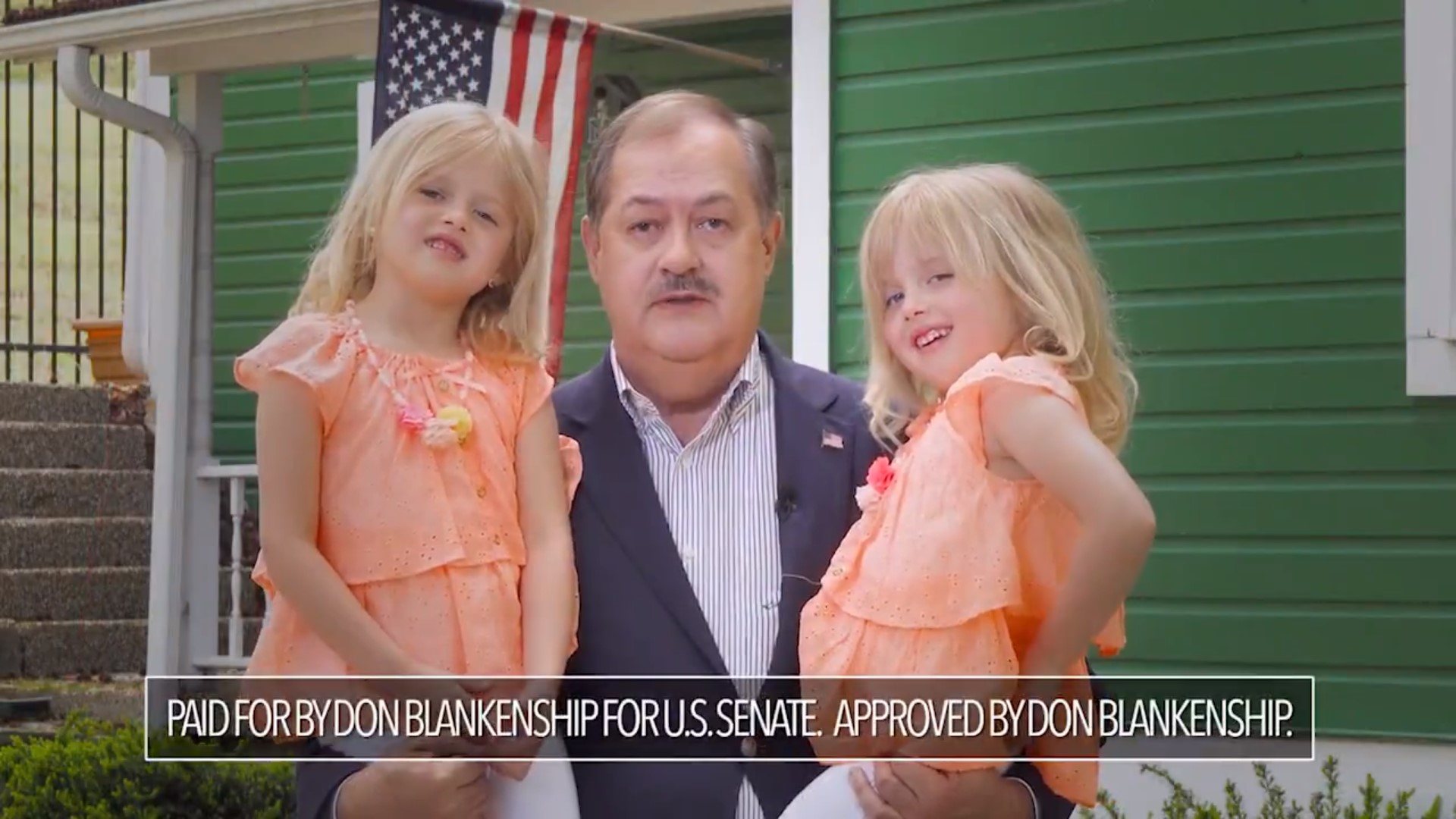 Days after making national headlines for attacking Senate Majority Leader Mitch McConnell by referring to his father-in-law as a "wealthy China person" and labeling the Kentucky lawmaker "Cocaine Mitch," West Virginia GOP Senate candidate Don Blankenship is out with a new campaign ad. And holy shit…where to start?
Blankenship, a rich former coal executive who recently served a year in prison on charges related to a mine explosion that left 29 people dead, doubles down on his use of phrases like "Cocaine Mitch" and "China people." But that's only a small part of what makes this ad so hideously awesome.
First off, Blankenship has not a drop of charisma. He speaks in a soft monotone, which makes all of the over-the-top Trumpian rhetoric so hilarious. Flat and expressionless, he tosses out phrases like "swamp captain Mitch McConnell" while saying the "war to drain the swamp" has begun.
Then, at the end of it all, he holds up two little girls as he delivers his kicker:
"I will beat Joe Manchin and ditch Cocaine Mitch for the sake of the kids."
…
Please, please, PLEASE, watch the video below.
Don Blankenship doubles down on phrases like "China people" and "Cocaine Mitch" in new ad that also features his undeniable charisma and charm pic.twitter.com/eiv9WUADjz

— Robert Maguire (@RobertMaguire_) May 3, 2018