Hannity's Newsmaking Interview With Giuliani Tops Wednesday's Cable News Ratings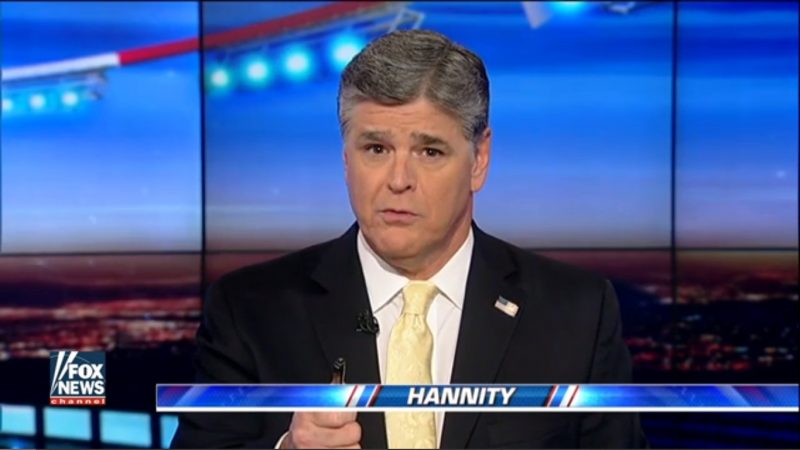 Fox News' Hannity devoted Wednesday night's broadcast entirely to an interview with Trump lawyer and former New York City Mayor Rudy Giuliani. And while the interview brought the bombshell revelation that the president repaid Michael Cohen for the $130,000 Stormy Daniels payoff, it also achieved something else — big ratings.
Hannity was the most-watched cable news program on Wednesday, per Nielsen. The 9 PM Fox News show averaged 3.49 million total viewers and 706,000 in the key 25-54 demographic to lead the way in both metrics.
The closest competitor to Hannity was MSNBC's The Rachel Maddow Show, which finished second in both total viewership (2.688 million) and the demo (541,000). Fox's 8 PM program, Tucker Carlson Tonight, placed third overall in total viewers (2.642 million) and the demographic (536,000).
During the 11 PM time slot, MSNBC led across the board as The 11th Hour captured 1.972 million total viewers and 457,000 in the demo audience. Fox News @ Night came in second place in both metrics, attracting a total audience of 1.501 million and 361,000 in the key demographic.
The top CNN show on Wednesday was the 10 PM airing of CNN Tonight, which drew 1.071 million total viewers and 362,000 in the demo.