Giuliani Snarls Back After Comey Calls Out His 'Stormtroopers' Comment: 'He's A Sensitive Little Baby'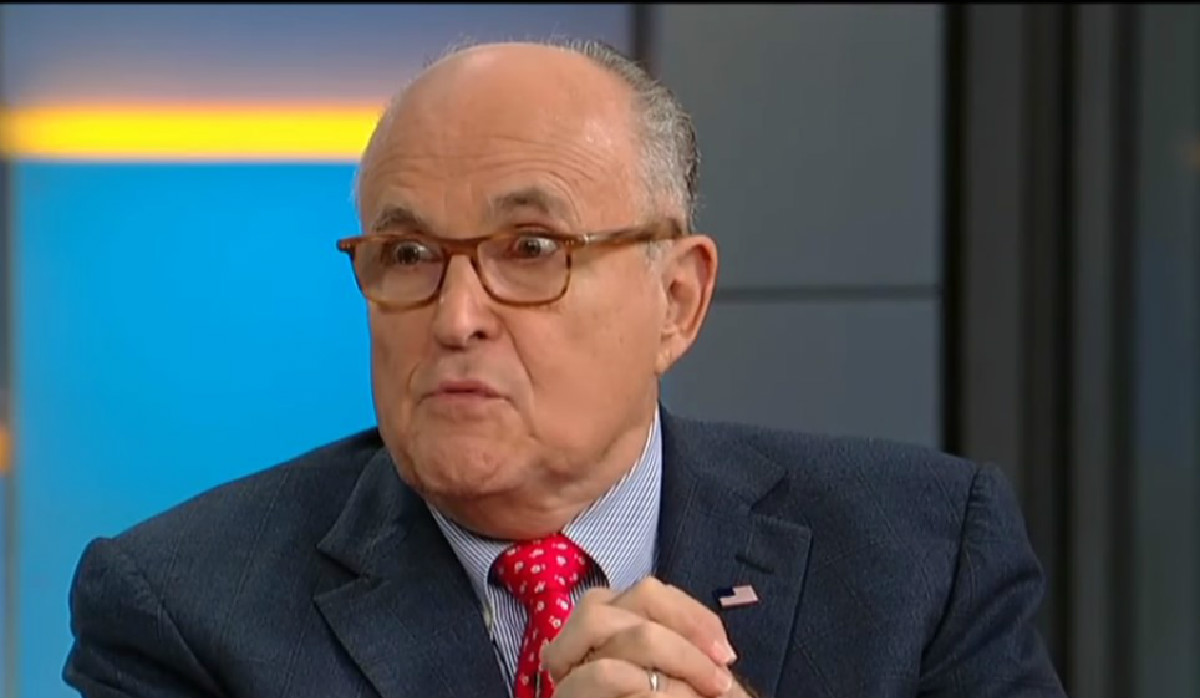 Everywhere you turn now, you see ex-New York City Mayor and current Trump attorney Rudy Giuliani inserting himself into the news.
Hot off his blockbuster announcement during an appearance on Fox News' Hannity in which he said President Donald Trump reimbursed Michael Cohen the $130,000 of hush money paid to porn star Stormy Daniels, Giuliani had to answer for another remark he made during his lengthy and highly incriminating interview.
Complaining about the FBI's raid of Cohen's office and home, Giuliani referred to FBI agents as "stormtroopers." Of course, it didn't take long for observers to bring up the obvious Nazi parallels in Rudy's description. And by Thursday, former FBI Director James Comey — who was labeled a "very perverted man" by Giuliani — took to Twitter to fire back.
I know the New York FBI. There are no "stormtroopers" there; just a group of people devoted to the rule of law and the truth. Our country would be better off if our leaders tried to be like them, rather than comparing them to Nazis.

— James Comey (@Comey) May 3, 2018
As you can see in the tweet above, Comey stood up for the FBI while stating the "country would be better off if our leaders tried to be like them, rather than comparing them to Nazis." It should also be noted that Cohen himself described the FBI agents as very polite when they raided his office and home.
In response to Comey's tweet, the ex-mayor told the Washington Post that the ex-FBI chief is just being sensitive. How sensitive? Let Rudy tell you.
"He's a sensitive little baby," he exclaimed. "He should be sensitive because he's been caught lying over and over again."
In another interview with the Daily Beast that was done shortly after NBC News reported that Cohen's phones had been wiretapped by the feds, continued to lash out at the FBI.
"Anybody who says that I'm exaggerating when I say that this is an out-of-control investigation and they're acting like storm troopers –– give me a break, baby! They prove it every day," he told the Beast.