Shep Smith: 'Concerted Effort' To Get Folks On Fox News To Tell Trump Not To Do Mueller Interview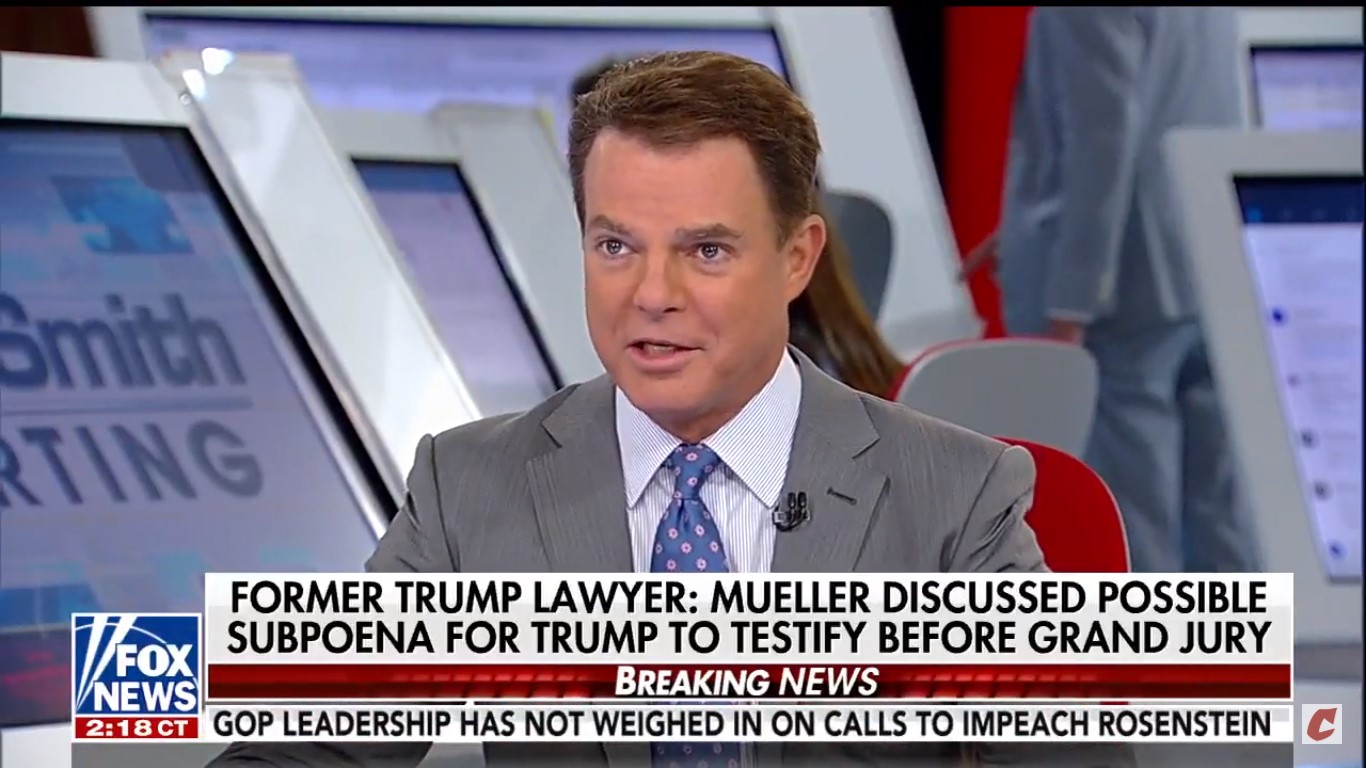 This week has included a whole bunch of news related to the Mueller probe as it relates to President Donald Trump. The New York Times published a list of 49 questions that the special counsel may want to ask the president in an interview. This was followed by multiple outlets reporting that Robert Mueller may use a subpoena to get the president to talk. And Wednesday brought the news that White House lawyer Ty Cobb is jumping ship while former Clinton impeachment attorney Emmet Flood is joining the administration, all while the Trump legal team is preparing for a Mueller showdown.
With a Mueller interview appearing more and more likely, one Fox News anchor observed that there looked to be a plan in place by the president's allies to convince Trump not to sit down with Mueller. And that plan entailed, you guessed it, cable news.
Speaking to Reuters reporter Jeff Mason, Shepard Smith explained his theory, accompanied with a knowing glance to his viewers:
"There appears to be a concerted effort — tell me if you disagree, just an observation — to put a bunch of people on television and to say into the television, like this channel, 'Don't do it, Mr. President. Don't do it. Don't go up there, don't do it. We know you want to. Don't do it, can't do it.'"
Mason noted that it was an "interesting point" and that "we know the president does watch some television."
As for Fox News hits on Wednesday that showed folks seemingly trying to convince Trump not to speak to Mueller, we saw Harvard law professor Alan Dershowitz say that the interview would be a "perjury trap" and that he'd suggest challenging a subpoena in federal court.
Watch the clip above, via Fox News.