Trump Snarls At ABC News' Jon Karl For Asking About Potential Cohen Pardon: 'Stupid Question'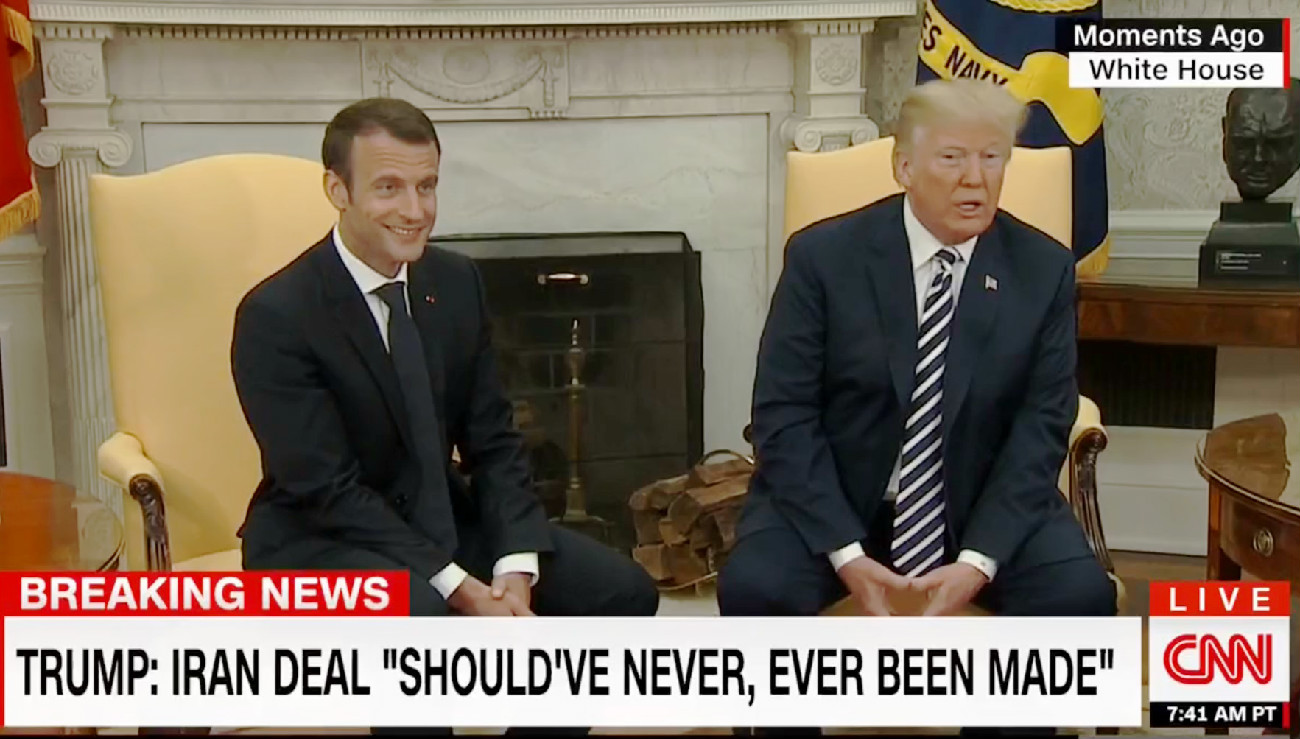 President Donald Trump has been laying out breadcrumbs over the past few days, hinting that he may give a pardon to his personal attorney Michael Cohen if the so-called fixer is convicted of in a federal criminal investigation. Taking questions from reporters during a sit-down with French President Emmanuel Macron, Trump snapped when pressed on the possibility.
ABC News' Jonathan Karl asked Trump whether he was looking at pardoning Cohen after the president had railed against the Iran Deal while sitting next to Macron. While shaking his head, Trump pointed directly at Karl and said "stupid."
"Stupid question," Trump added.
Recently, Trump has directly commented on Twitter about Cohen and whether his lawyer will "flip" in the wake of this month's FBI raid. The president has also tweeted that he's looking at issuing a "full pardon" to deceased heavyweight boxing champ Jack Johnson, leading many to feel this is a not-so-subtle hint to Cohen and others caught up in the Mueller probe.
Meanwhile, the White House hasn't ruled out the possibility of a pardon as they try to play coy on the issue.