Trump Campaign Refuses Endorsement From Ku Klux Klan Newspaper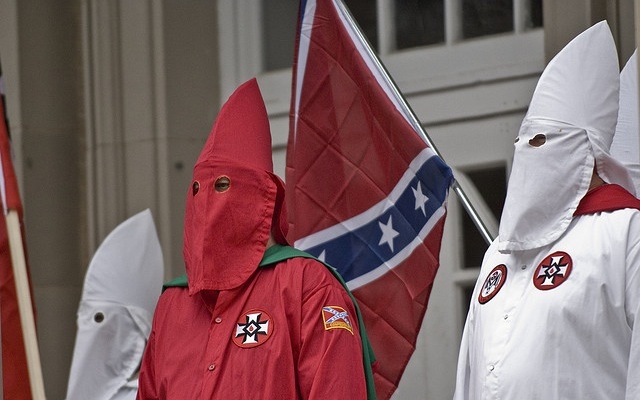 The Donald Trump campaign has repudiated an endorsement from a Ku Klux Klan newspaper. The campaign quickly disavowed The Crusader, which delivered a strong endorsement of the Republican candidate. Trump has enjoyed the support of white nationalists in the past.
The Crusader is the official newspaper of the KKK and it just endorsed Donald Trump with a front page story headlined 'Make America Great Again.' The Trump campaign called the newspaper 'repulsive' and distanced Trump's campaign from the KKK and the newspaper.
"While Trump wants to make America great again, we have to ask ourselves, 'What made America great in the first place?'" The newspaper asked. The short answer to that is simple. America was great not because of what our forefathers did – but because of who our forefathers were. America was founded as a White Christian Republic. And as a White Christian Republic it became great."
The KKK newspaper is dedicate to stopping 'white genocide' and calls itself the voice of white America. This is not the first time white nationalists have voiced support for Trump. Former KKK Grand Wizard David Duke endorsed Trump early on, though Trump eventually denounced him. Duke is currently running for the Senate.
Donald Trump's campaign has struggled with the support it receives from white supremacists and the Alt-Right. It is clear that Trump excites the KKK and other white nationalists but the campaign has consistently distanced itself from white supremacists.