Fox On Fox Violence! Sean Hannity Smacks Megyn Kelly On Twitter For Criticizing Trump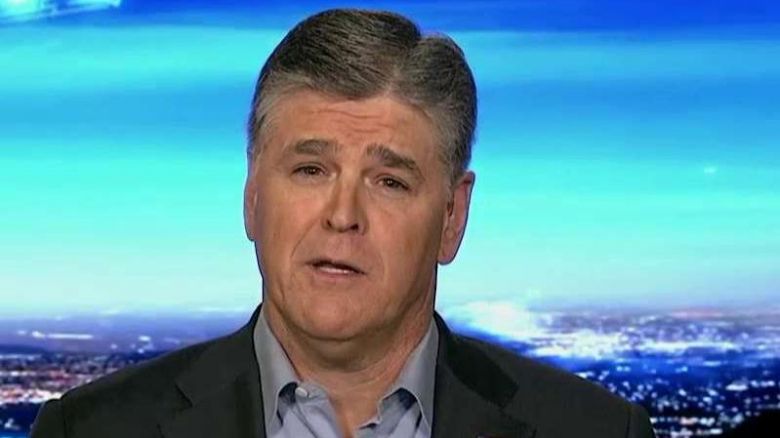 On Wednesday night, Sean Hannity's Trump sycophancy may have finally created an untenable situation at Fox News.
As Mediaite noted, during the broadcast of The Kelly File, host Megyn Kelly spoke with Republican strategist and known #NeverTrump conservative Stuart Stevens. At one point in the interview, Kelly hit both presidential candidates for retreating into safe media harbors. After highlighting Hillary Clinton's appearances on entertainment programs and daytime talk shows, she brought up Donald Trump's recent media strategy.
"And Donald Trump, with all due respect to my friend at 10 o'clock, will go on Hannity and pretty much only Hannity, and will not venture out to the unsafe spaces these days, which doesn't exactly expand the tent for either one of them. There that's my two cents."
Now, she DID say with all due respect, Sean.
Well, as you'd imagine from a Trump acolyte, Hannity wasn't going to take being called out by a woman lightly. As his program was hitting the air, this tweet was sent from his account.
@megynkelly u should be mad at @HillaryClinton Clearly you support her. And @realDonaldTrump did talk to u. https://t.co/vsQiNMgHut

— Sean Hannity (@seanhannity) October 6, 2016
U mad, bro?
One has the feeling that Fox News execs, already having dealt with Hannity's involvement with Trump's campaign as an unofficial(?) adviser and star of a campaign ad, will feel it necessary to step in. Especially if they hope to retain Kelly when her contract is up.