Gretchen Carlson To Receive $20 Million Settlement And Public Apology From Fox News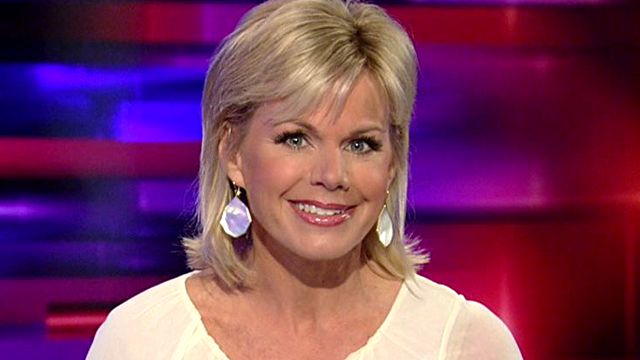 Well, it looks like Fox News is still doing Roger Ailes's bidding, at least when it comes to settling lawsuits brought against the former chief.
On Tuesday, news broke that the network, on behalf of the ex-CEO who was let go amidst numerous allegations of long-term sexual harassment, would be paying former host Gretchen Carlson $20 million to settle her lawsuit against Ailes. Carlson filed the suit after she was essentially fired by Fox when her contract was let to expire. She stated at the time she was cut as retaliation for rebuffing Ailes's sexual advances and complaining about the hostile work environment at Fox News.
In the immediate aftermath of her accusations, Fox employees rallied around Ailes, coming to his defense while smearing Carlson. However, after Fox hired a well-known law firm to investigate Carlson's claims, they discovered there was a lot of fire to go along with the smoke. Apparently, the KO punch came from the network's biggest star Megyn Kelly, who told investigators that she had been sexually harassed by Ailes in the past. Gabriel Sherman of New York Magazine also reported on other women throughout the years who were victimized by Ailes.
Ailes was removed from his post shortly after, but not without securing himself a $40 million golden parachute. It also looks like part of his separation included having Fox News pay for this settlement on his behalf, even though Carlson's lawsuit was against him personally and not the network. Since hightailing it out of his Fox suite, Ailes has been 'informally' advising GOP nominee Donald Trump.
According to Vanity Fair, the network is also settling with two other women over Ailes's behavior.
But there was always a tension between cleaning things up and preserving Fox News, which makes $1 billion in annual profit. The Murdochs appear intent on putting the Ailes saga behind them as they move into the last stretches of an election and an attempt to corral crucial anchors, such as Megyn Kelly, to re-sign with the network. Now the company has agreed, on behalf of Ailes, to settle Carlson's suit for a stunning $20 million, according to three people familiar with the settlement. To reinforce their seriousness about creating a new culture in a post-Ailes world, the company is expected to offer Carlson a public apology as part of the settlement. (The company, according to two people familiar with the discussions, has also reached settlement agreements with two other women.)
While Fox might be serious about creating a new culture, it shows that old right white guys can still get away with murder. Ailes isn't reaching into his pocketbook to make restitution with Carlson over the damage he caused her personally and professionally. No, he's getting his old employer to cut a check on his behalf, likely sneering the whole time knowing they need to clean up after him.
All the while, he's helping set up a new media empire that will be targeted towards aggrieved white men who feel this country is becoming too brown and feminized. The more things change, the more they stay the same.