Steve Bannon Forced Woman On Maternity Leave To Work From Home, Then Fired Her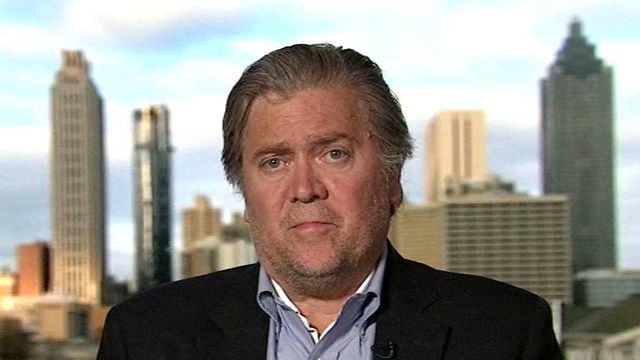 Donald Trump's campaign CEO and Breitbart news chief Steve Bannon fired a woman while she was on maternity leave, a lawsuit alleged. The woman also suffered from multiple sclerosis. The firing took place while Bannon was at American Vantage Companies.
Julia Panley-Pancetti's lawyers claimed she was wrongfully dismissed. "Julia Panely-Pacetti, a new mother who suffers from multiple sclerosis, was terminated by defendants from her position as head of public relations and corporate marketing because of her sex and her disability,"
Bannon was Panley-Pancetti's direct superior at American Vantage. The new mother was "forced to continue performing her job responsibilities from home throughout her maternity leave", the lawsuit alleged. The matter was settled in 2006 but the sum was not disclosed.
Though a spokesperson for Bannon claimed Panley-Pancetti was let go as part of corporate restructuring, the fact that she was paid a settlement seems to undermine that. This is not the first lawsuit against Bannon to come to light since he joined Donald Trump's campaign.
His former wife claimed under oath that Bannon didn't want his daughters attending school with Jews because they raised their children to be 'whiny brats'. She also claimed that he had assaulted her. These revelations contribute to Bannon's image as a temperamental individual with little respect for women. During his time at Breitbart, the website ran headlines saying birth control made women unattractive and that if women didn't want to be abused online, they should simply log off.