Hillary Clinton: Trump 'Is Taking A Hate Movement Mainstream'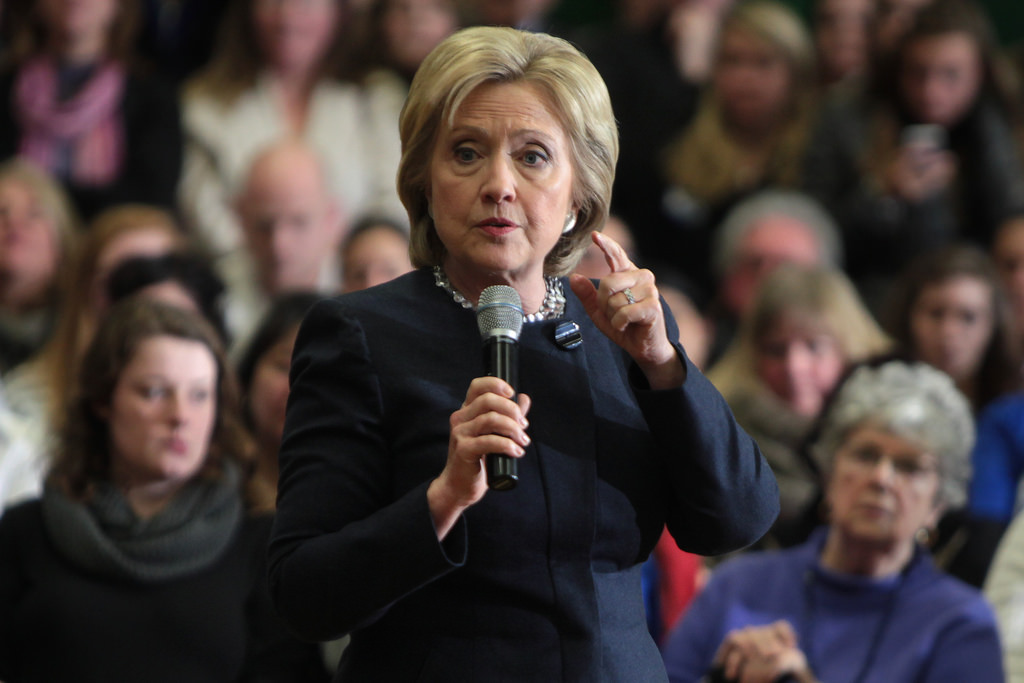 Hillary Clinton accused Donald Trump of putting bigotry and divisiveness at the heart of his campaign. Clinton spoke by phone to CNN's Anderson Cooper 360 last night where she also responded to controversies about recently discovered emails from her time at the State Department.
"Donald Trump has shown us who he is, and we ought to believe him," Clinton told Anderson Cooper. "He is taking a hate movement mainstream. He's brought it into his campaign. He's bringing it to our communities and our country, and someone who's questioned the citizenship of the first African-American president, who has courted white supremacists, who's been sued for housing discrimination against communities of color, who's attacked a judge for his Mexican heritage and promised a mass deportation force is someone who is very much peddling bigotry and prejudice and paranoia."
This is Clinton's most direct attack yet on Trump and his series of controversial statements. Clinton has allowed her campaign surrogates, particularly campaign manager Robby Mook, to attack Trump. With just over two months until election day, Clinton appears to be ratcheting up her criticism of Trump's more extreme positions.
Clinton is slated to give a major speech today highlighting Trump's links to the 'alt-right' – a loosely affiliated group of hard right conservatives associated with white supremacy and anti-immigrant rhetoric. Trump has called Clinton a bigot as part of his appeal to African-American voters, though he is polling at just 1 percent of the black vote.