Clinton's Campaign Manager Wants To Know If Trump Is Vladimir Putin's Puppet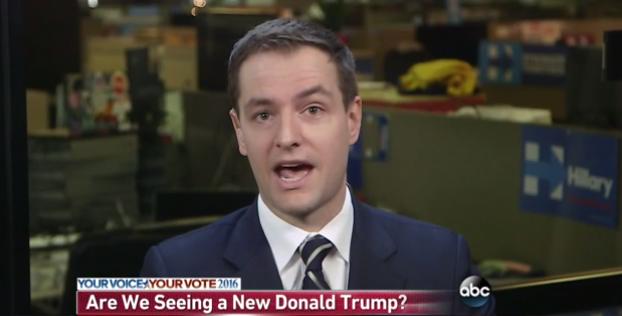 Hillary Clinton's campaign manager attacked Donald Trump's potential connections to Russia in an interview on ABC. Robby Mook took aim at Trump's former campaign chair Paul Manafort for his longstanding ties to pro-Russian groups in Ukraine.
"We now need Donald Trump to explain to us the extent to which the hand of the Kremlin is at the core of his own campaign," Mook said. "There's a web of financial interests that have not been disclosed and there are real questions being raised about whether Donald Trump himself is just a puppet for the Kremlin."
Mook's comments are the most direct attack on Trump's potential ties to Russia yet to come out of the Clinton campaign. Trump has still not released his tax returns, which some commentators believe will show extensive ties to Russian business interests.
The Clinton campaign has started to attack Trump's pro-Russian leanings. As Mook pointed out, Trump's criticism of NATO plays into Russian hands.  "We saw Donald Trump talk about leaving NATO and leaving our Eastern European allies vulnerable to a Russian attack," Mook told ABC.
Paul Manafort left the Trump campaign following the recent shake up but his history as a consultant for dictators, especially pro-Russian leaders in Ukraine, has damaged Trump's credibility on foreign policy issues. The Republican has praised Putin's 'strong leadership' and adopted positions favorable to the Kremlin.
The GOP has reversed its position on economic policy since Trump won the nomination, moving away from its traditional free market philosophy and embracing protectionism. This is part of Trump's pitch to voters who blame America's oversees commitments for the country's problems. Trump's proposed retreat from the world would benefit a newly confident and aggressive Russia.