French President: Trump Makes Me Want To Retch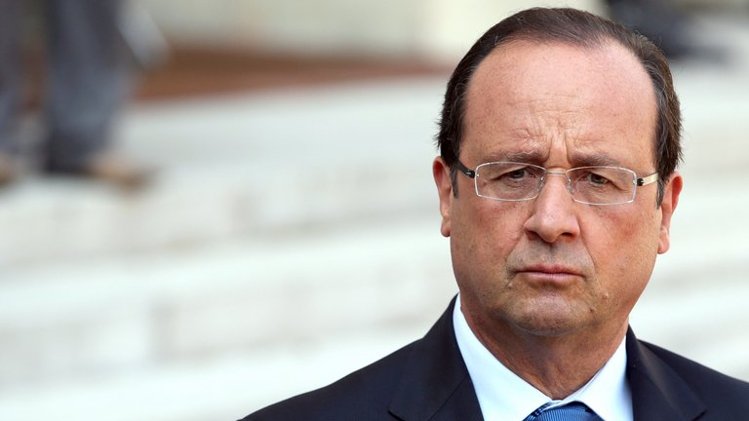 French President Francois Hollande criticized Donald Trump calling his policies 'excesses' that 'make you want to retch.' It is highly unusual for a foreign head of state to comment publicly on a US presidential candidate. France is a key NATO ally that has been alarmed by Trump's attacks on the alliance.
"If the Americans choose Trump, that will have consequences, because an American election is a world election," Hollande said. "It could lead to a very strong turn to the right in the world." France is facing a rise in far right populism led by National Front leader Marine Le Pen. Trump is fracturing US politics in the same way Europe's right wants to.
Le Pen's anti-immigrant, anti-Islam rhetoric echoes Trump's policies. The French right has been empowered by Trump's rise. Hollande will face a major challenge from Le Pen in next year's presidential election where his Socialist party is facing losses. The government's response to terrorism and economic problems is widely unpopular.
Hollande's intervention in a US election signals how worried America's European allies are by the possibility of a Trump presidency. Trump's naive approach to foreign policy, authoritarianism and growing erratic behavior are serious concerns for European leaders. Trump's praise for Russia's Vladimir Putin has also alarmed NATO countries.
The unique attacks on Trump from President Obama and France's Hollande show how unprecedented the Trump campaign is. Foreign leaders, especially allies, generally refrain from commenting on US elections.