Through First Three Nights, DNC's TV Ratings Have Far Surpassed Last Week's RNC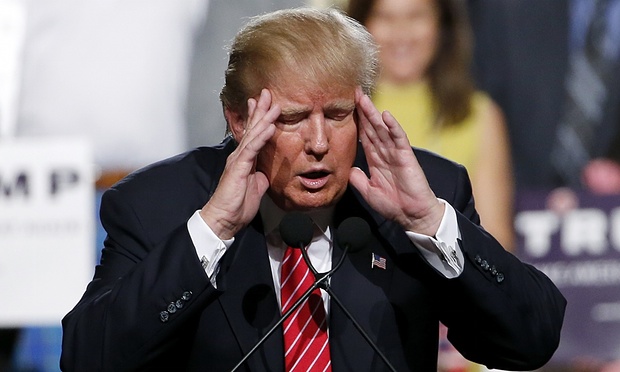 If there is one thing Republican nominee Donald Trump can't stop bragging about this election season, it is the ratings he brings to cable and broadcast news.
Over the past year-plus, one constant has been Trump's predilection for pointing out television ratings for his appearances. Whether it's interviews, live shots of his rallies, primary election coverage or debates, the former reality TV star can't help but boastfully declare how much money he's making for the networks.
So, it has to be killing him that through each of the first three nights of the Democratic National Convention, the Democrats have scored higher ratings than the GOP pulled in for the Republican National Convention. According to Nielsen, a total of nine million more people have tuned into the DNC through Wednesday evening compared to the same point last week for the RNC.
Monday night, which featured Elizabeth Warren, Michelle Obama and Bernie Sanders, grabbed a total of 26 million viewers across cable and broadcast stations. (This doesn't count C-SPAN or PBS.) Meanwhile, the previous Monday, Republicans attracted 23 million, with Melania Trump being the main attraction, alongside heavy hitters like Scott Baio and Antonio Sabato, Jr.
The gap was even larger for the Tuesday performances. With Democrats trotting out Bill Clinton to deliver a love letter to his wife, 25 million folks tuned in. In comparison, 19 million watched Chris Christie's kangaroo court and two Trump kids — Donald, Jr. and Tiffany — speak.
Amazingly, considering President Obama and Vice-President Biden were on the schedule, along with the national introduction of Veep nominee Tim Kaine, Wednesday night was the closest. Dems still came out on top with 24 million compared to Republicans' 23 mill. The RNC that night featured Senator Ted Cruz refusing to endorse Trump.
Perhaps due to the fact that the DNC is winning the ratings battle, the real estate mogul sent out a fundraising letter Thursday morning begging his supporters to not tune in later that night to watch Hillary Clinton accept the Democratic nomination. It looks like a last-ditch effort to try to still score a victory for Trump's overpowering narcissism.