Clinton Losing Her Edge As Trump Surges In Polls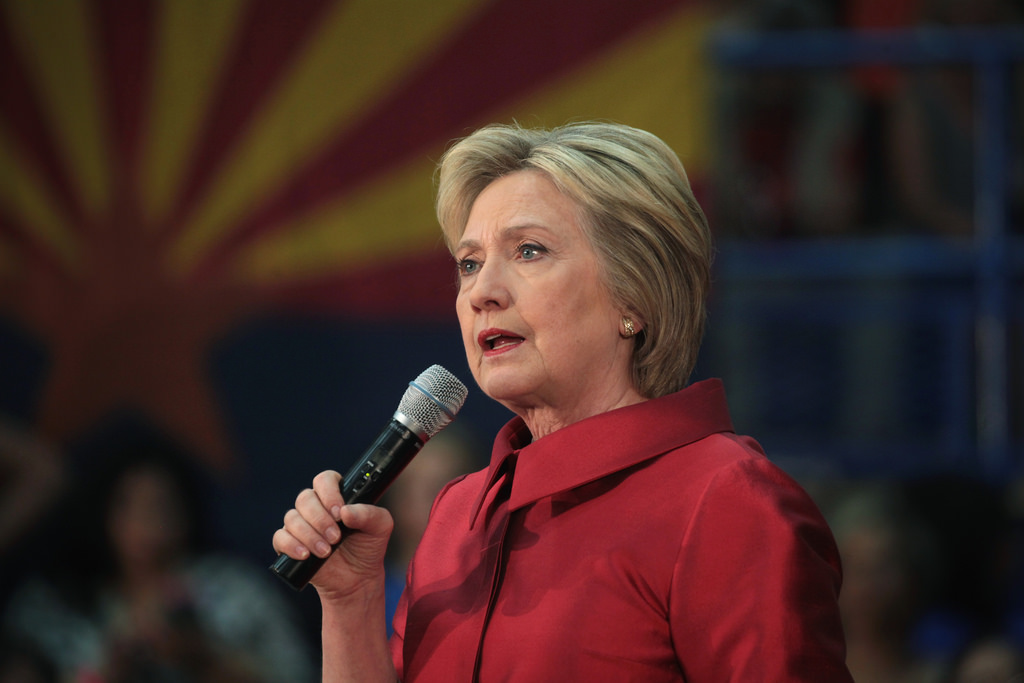 Donald Trump's convention speech bounce has put him neck-and-neck with Hillary Clinton in the latest poll. Trump and Clinton are tied on 42 per cent each, while in one poll Trump is three points ahead. This far out from the election and immediately after a convention, polls may not represent broader trends.
A CNN poll shows Trump has gained 6 points following his acceptance speech at the Republican National Convention. The poll has Trump leading Clinton 48 to 45 but this lead is within the margin of error, effectively meaning the candidates are tied.
As the Democratic National Convention opens in Philadelphia today, Clinton is facing potential trouble from Bernie Sanders delegates. Leaked emails from the Democratic National Committee have convinced some Sanders supporters that the primary elections were rigged. His delegates may force a fight on the convention floor in a last minute bid to win Sanders the nomination.
Clinton needs to convince Sanders' voters to support her or she will have a difficult time winning in crucial swing states. Younger and more liberal voters may stay away from the polls rather than vote for Clinton or Trump. With Trump currently leading in several polls the Clinton campaign will be anxious to improve her public image, especially with women and the young.
This is not the first time Trump has polled better than Clinton. However, psephologists have pointed out repeatedly that it is far too early for polls to be considered accurate indicators of voting intention. This week's Democratic convention may give Clinton a poll bounce but post-convention bounces are historically fleeting. Polls are unlikely to represent actual electoral outcomes until late August at the earliest.