Ex-Underwear Model Wants America To Skip Election And Crown Donald Trump RIGHT NOW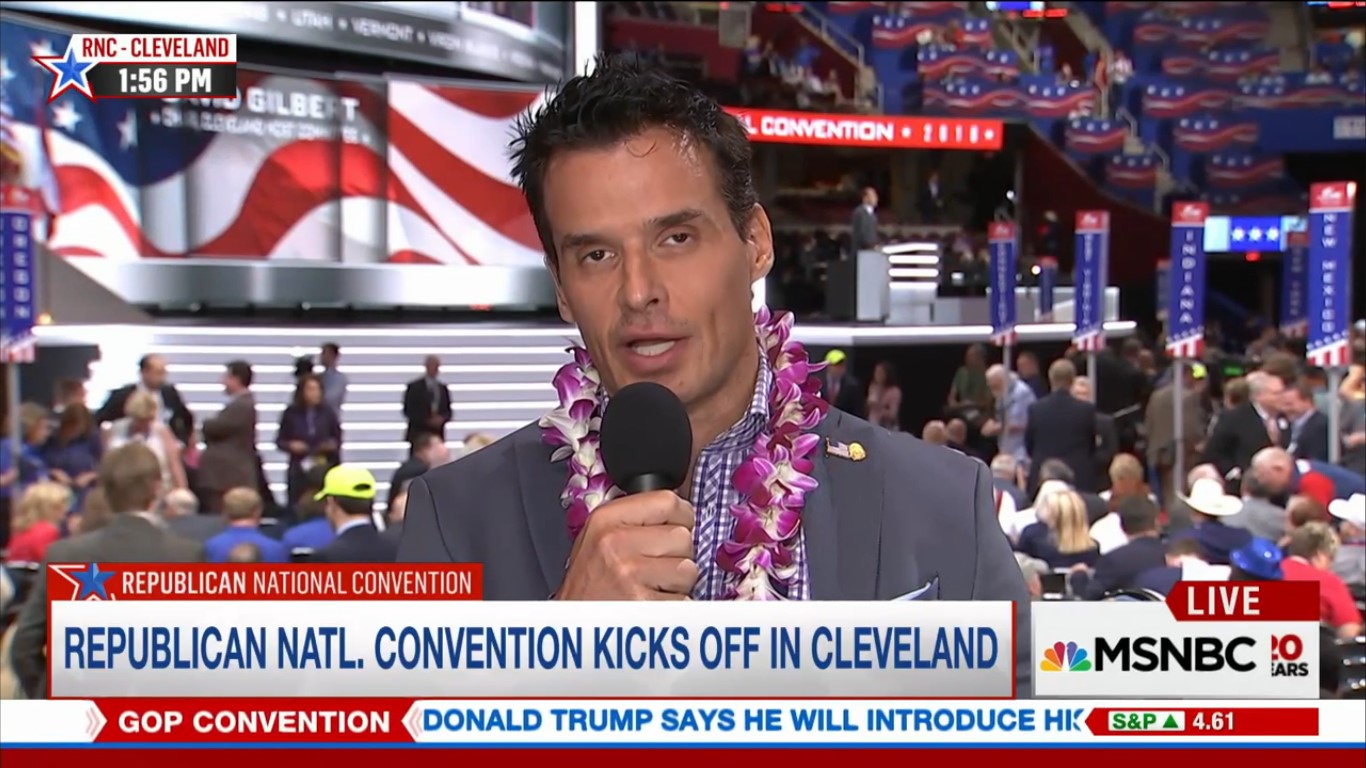 Every four years, it has become something of a tradition for washed-up C-listers to try to gain back a little bit of notoriety by latching onto the Republican presidential nominee and hitting the cable news circuit. The hope is that, after the election, they can turn their newfound love of conservative politics into a Fox News gig or their own radio talk show.
For the Trump campaign, however, C-list would be overly gracious in describing the Hollywood 'star power' backing the presumptive GOP nominee. You've mostly got a bevy of reality TV show participants, retired sports figures and actors who weren't big to begin with and who can't buy a role today. Enter one Antonio Sabato Jr., one-time Calvin Klein underwear model and soap opera actor, current primetime Republican National Convention speaker.
Appearing on MSNBC Monday afternoon, hours ahead of his big speech supporting Donald J. Trump, Sabato spoke with host Craig Melvin about his love of Trump. In response to Melvin's question asking him why Trump, the 44-year-old said, "That's the only choice, there is no one else. I think Trump should just win it now so we can move on and get our country back on track."
The MSNBC anchor wanted to know if Sabato was advocating for no election, leading to this little gem:
"No, I don't think so. We have seen enough for the last seven and a half years. Enough is enough."
OK then. Glad to know that those who've complained and whined about President Obama being a dictator who doesn't respect the Constitution are cool with just handing Trump complete and total power sans election.
Then again, we're talking to someone whose major qualification when it comes to speaking about American politics was playing Uncle Sven in the 2011 classic Balls to the Wall. 
Below is video of the segment, courtesy of MSNBC: