Donald Trump's Attorney Accuses Hillary Clinton Of Murdering Ambassador Stevens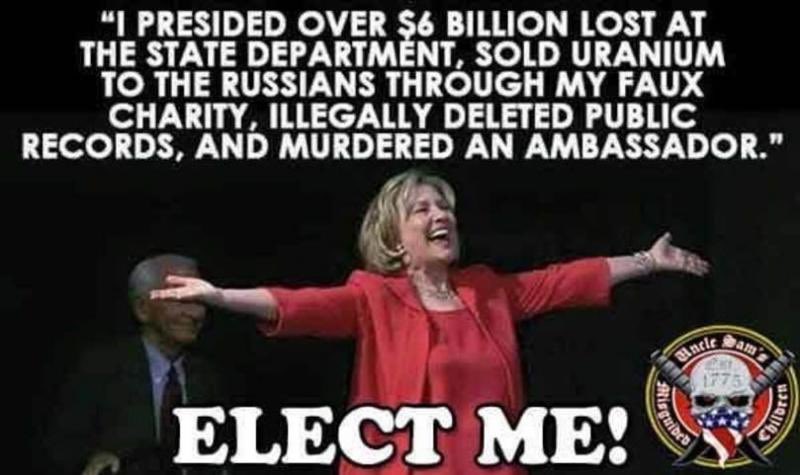 We keep hearing about how the Trump campaign is looking to pivot to the general election and present itself as more mature and serious. And every single day, we get an incident like what we saw from Donald Trump's lawyer and surrogate.
Michael Cohen, he of the 'husbands can't rape their wives' quote, who serves as special counsel to Trump and has been utilized as a surrogate for the campaign, took to Twitter on Tuesday to send out an extra-special meme. Considering Trump has been plummeting in the polls, his people have to look for any silver lining in the numbers. In the latest NBC/WSJ survey, The Donald leads Hillary Clinton in terms of being seen as honest and straightforward.
Therefore, Cohen scoured the right-wing sewer and found a meme that fit that narrative. It was even better because House Republicans finally released their latest Benghazi report, which sadly for Trump and the GOP, was hardly a bombshell, despite attempts to present it as such.
NBC/WSJ poll has @realDonaldTrump beating #CrookedHillary on #Honesty & #NationalSecurity. This picture says it all! pic.twitter.com/E9YKIgoqnV

— Michael Cohen (@MichaelCohen212) June 28, 2016
So, there you go. Crooked Hillary isn't just a liar and an email pilferer, she's also a MURDERER. (And not just of Vince Foster, OK?) It's also good for the American public to know that besides killing Ambassador Chris Stevens, she also stole billions from the State Dept. while simultaneously shipping uranium to the Russkies. (Maybe campaign head Paul Manafort told the Trump team about the nuclear shit, considering he worked as a propagandist for Vladimir Putin.)
Anyway, just another boring day on the Trump Train.