"You Literally Said All Those Things": Hillary Fact-Checks Trump After He Claims She Lied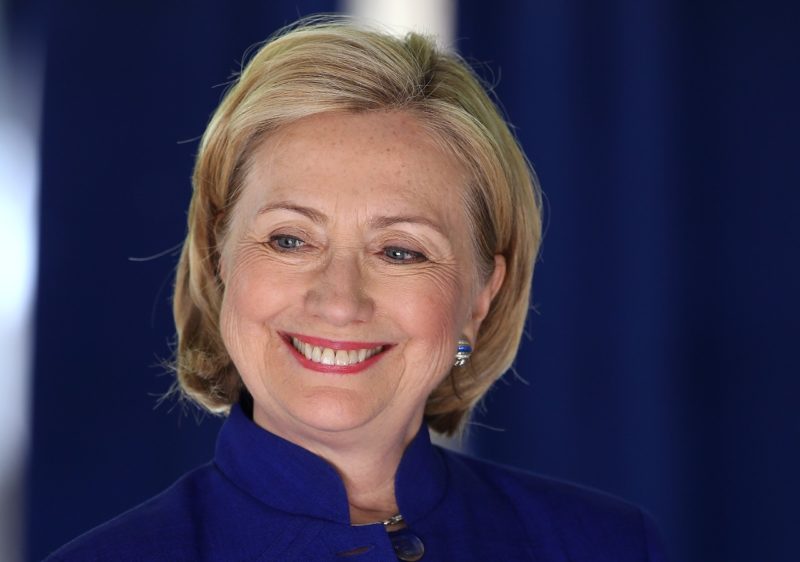 Even though the Democratic primary isn't officially over, as Bernie Sanders is hoping for a miracle on June 7th — he has to win 67% of the pledged delegates remaining to capture a majority ahead of the convention — Hillary Clinton has decided to focus almost all of her energy combating Donald Trump. And her strategy for dealing with the pathological lying real estate mogul came to fruition Thursday in the form of a serious foreign policy speech in which she portrayed the former reality TV star as a bumbling idiot with no clue about the real world.
Based on the reactions to her address across the political spectrum, with conservative and liberal pundits applauding it, Trump was left flustered and adrift. He tried to use a campaign rally in San Jose to respond, but it was just more of the 'Crooked Hillary' stuff that seemed to reinforce Clinton's point. Also, the violence surrounding the rally, along with Trump stating in an interview that Judge Gonzalo Curiel's ethnic background is a "conflict of interest" in the Trump U case, overshadowed anything he had to say at the event.
Come Friday morning, Trump took to Twitter — his very favorite medium — to try to reset the media narrative and change the news cycle. In a tweet where he misspelled the word 'teleprompter,' the former Wrestlemania participant claimed Clinton misrepresented his positions and statements.
In Crooked Hillary's telepromter speech yesterday, she made up things that I said or believe but have no basis in fact. Not honest!

— Donald J. Trump (@realDonaldTrump) June 3, 2016
But, lo and behold, Clinton's team was ready for him to whine about Hillary lying, and they were prepared with a fact sheet detailing everything that she laid out in her speech, complete with links.
You literally said all those things. https://t.co/6VX5AfR7gL https://t.co/U8LfWdPU7x

— Hillary Clinton (@HillaryClinton) June 3, 2016
Like her, hate her, feel she is a phony, whatever. But, the fact is, this is an amazing takedown of Trump, and I want more of it, please! This is a one-two punch that could really stagger Trump down the road. For the time being, polls will show this as a tight race, due to Bernie voters still holding out hope for Sanders and Hillary dealing with the fact that many people don't like or trust her.
However, once we get to the convention, and Sanders has conceded and thrown his support behind Clinton, we'll start to see the wide divide happen again, much as we saw in the early spring. The combination of Hillary's speech, her use of social media to fact-check Trump in real time, and the mainstream media's pivot away from being Trump's stenographers (largely due to his personal attacks on the press, which seem to be the bridge too far for them) will unite moderates, liberals, progressives and Trump-fearing conservatives to finally reject him. And reject him hard.
However, the waiting will be the hardest part, and it will be a terribly bumpy ride the next few months.