So Bill Kristol's Big Surprise Third-Party Candidate Is Some Dude We Never Heard Of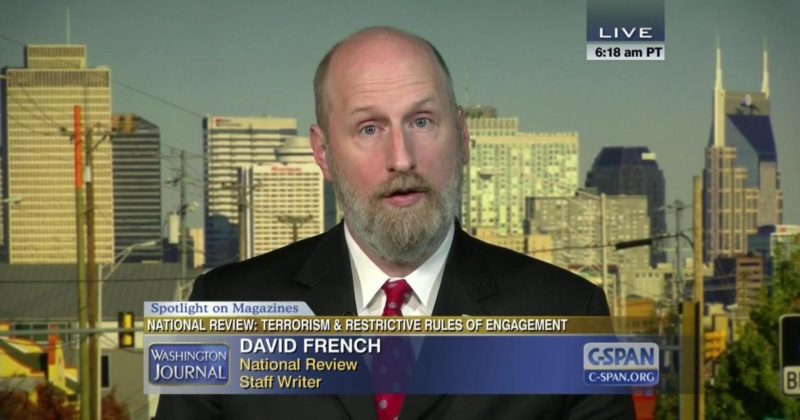 Neo-conservative icon and Weekly Standard publisher Bill "I'm Always Wrong" Kristol tweeted over the Memorial Day weekend that #NeverTrump conservatives would finally get themselves a candidate they could back against Donald Trump.
Just a heads up over this holiday weekend: There will be an independent candidate–an impressive one, with a strong team and a real chance.

— Bill Kristol (@BillKristol) May 29, 2016
This led to a bit of a back-and-forth between the angry sentient circus peanut and the Iraq War's biggest cheerleader, with Kristol surprisingly holding his own. Based on his confidence and swagger, one would think that the guy who is constantly incorrect on his predictions and always making a fool of himself was finally going to pull an ace from his sleeve. Yeah, no.
On Tuesday, Bloomberg Politics' Mark Halperin and John Heilemann reported (and don't you DARE think about not giving these two credit for their scoop) that Kristol's "impressive" candidate was none other than David French!
[crickets]
Who? Exactly.
As soon as the story hit that French was Kristol's guy, pundits, reporters and writers predictably began trashing the big surprise:
I assume Kristol tabbed David French as a public service to show what happens after you try meth for the first time. Don't do drugs kids.

— TBogg (@tbogg) May 31, 2016
David French will have to balance the ticket by picking a VP candidate who lets his wife use email and is known by any voters.

— Josh Barro (@jbarro) May 31, 2016
No offense but who the hell is David French?

— Harry Enten (@ForecasterEnten) May 31, 2016
I seriously can't remember if I'd just forgotten who David French is or just never knew.

— Clara Jeffery (@ClaraJeffery) May 31, 2016
Google David French and find a picture of pro baseball player David Price and his french bulldog pic.twitter.com/qW0nZC5jtk

— Joe Perticone (@JoePerticone) May 31, 2016
If you really want to know who French is, he's a military veteran and constitutional lawyer who currently writes for the National Review. Lately, he's been tearing up the internet with his hot takes on Game of Thrones and Star Wars. He surely presents a formidable challenge to Donald Trump, Hillary Clinton and the two independent candidates a sliver of the American population has actually heard of (Jill Stein and Gary Johnson).
Image via C-SPAN