O'Reilly Lets Trump Know That Blacks Are "Ill-Educated And Have Tattoos On Their Foreheads"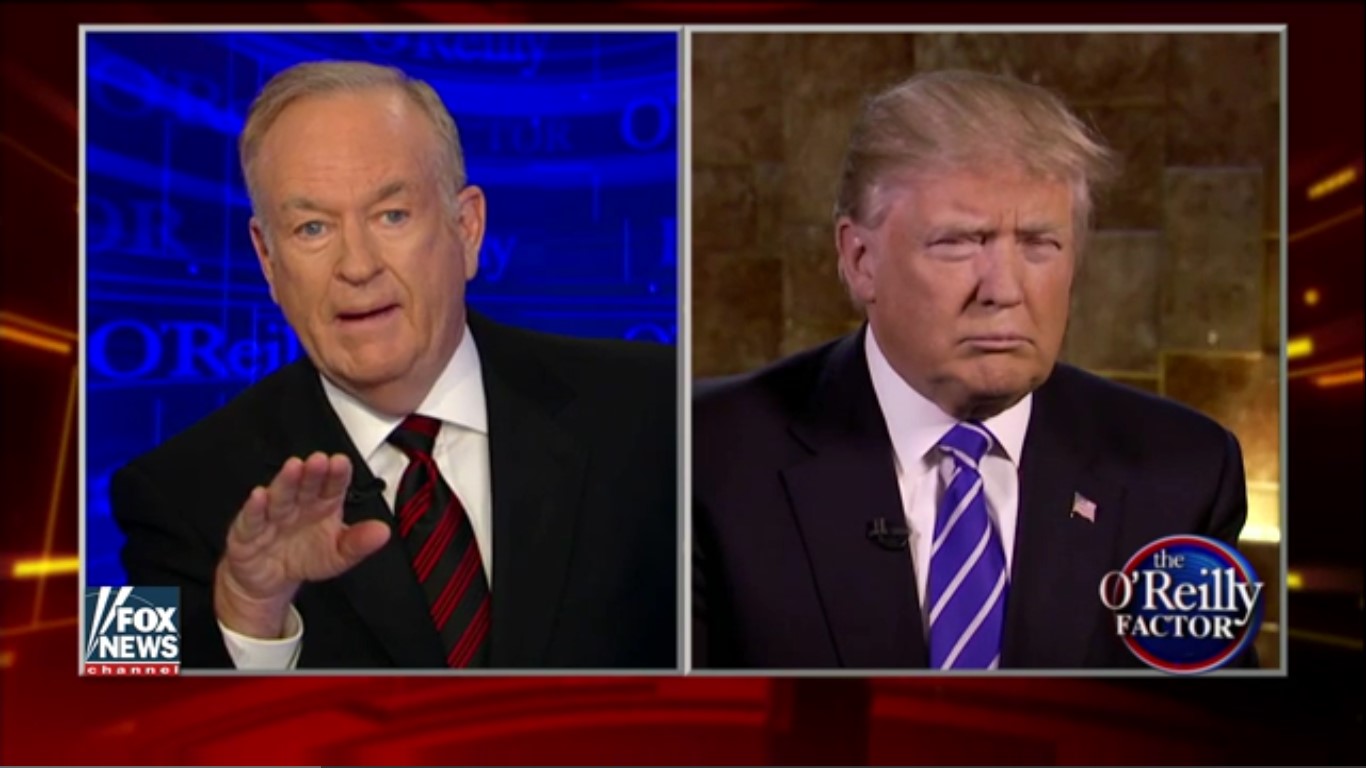 On Monday night's broadcast of The O'Reilly Factor, host Bill O'Reilly spoke with Republican Presidential candidate and lover of the blacks Donald Trump. Among the subjects they touched on was race, specifically how Trump was going to reverse the perception that he's a racist.
Of course, Bill-O knows that The Donald isn't a bigot, but because of the liberal media, he has to fight those unfair charges that have been made against them due to his own words and actions. When the celebrity billionaire stated that he'd win blacks over with his jobs platform, Papa Bear let him in on a little secret about the African-American community.
"How are you going to get jobs for them? Many of them are ill-educated and have tattoos on their foreheads and I hate to be generalized about it but it's true. If you look at all the educational statistics, how are you going to give jobs to people who aren't qualified for jobs?"
Glad we got that cleared up, Bill.
But, just in case you think O'Reilly is a racist, he dispelled that notion later in the program during a conversation with documentary filmmaker Ken Burns. When discussing the issue of racism in this country, O'Reilly pointed out that he doesn't see it in his world because he has a black assistant.
"Yeah, see, I don't see that in my world. And my world is a fairly expansive one. I don't know any racists. I don't know anybody, on either black or white people, who don't like, like our staff here is integrated, and my assistant is black, she's been with me for 25 years. I just never see this."
This has been your daily lesson on the blacks, courtesy of Bill O'Reilly.
Below is video of the Trump segment, courtesy of Media Matters: