Obviously, MSNBC Taps Joe Scarborough To Moderate GOP Town Hall Featuring Donald Trump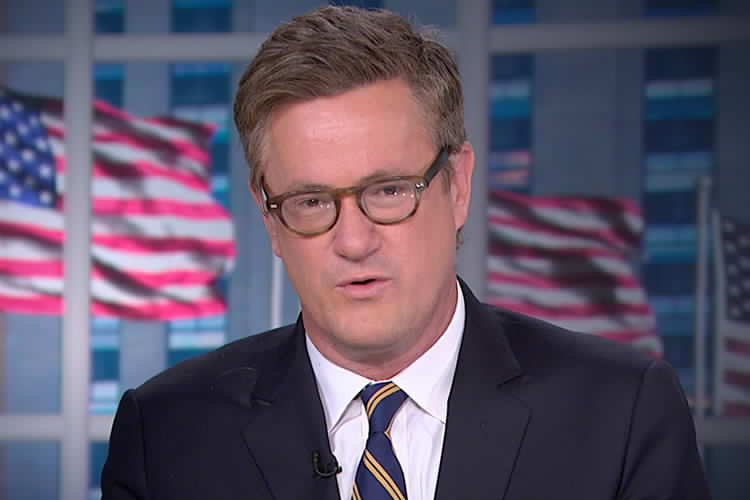 At this point, it is clear MSNBC doesn't give a fuck anymore about at least pretending to possess journalistic credibility.
In an effort to continue to ride the Trump Train, the network scheduled a town hall forum for Wednesday night, despite the fact that CNN already has a candidate town hall scheduled at the same time. However, since CNN has split up the six Republican candidates over two evenings, with three showing up on Wednesday and the others participating Thursday evening, MSNBC decided to counter-program and undercut their rival.
While Ben Carson, Ted Cruz and Marco Rubio will appear on CNN Wednesday night, MSNBC will welcome Jeb Bush, John Kasich and the frontrunner Donald Trump to their event at the same time. And moderating the action will be Morning Joe co-hosts Mika Brzezinski and Joe Scarborough. Yep, that's right. Despite the fact that the network has come under fire for Joe and Mika hanging out in Trump's hotel room during the New Hampshire primary and Scarborough bragging about his close friendship with The Donald, along with the constant focus on all things Trump during Morning Joe broadcasts, the network is allowing the two to moderate the forum.
Now, nevermind the sorta scummy way that the network decided to program a Republican town hall at the same time as CNN's, considering that it puts GOP voters in a bind deciding which one to watch. Sure, we cynically know this is all about ratings, but if you believe that these forums should be about educating voters — the actual mission of a news organization — then forcing them to choose between two broadcasts is a shitty thing to do, especially since CNN scheduled theirs first.
No, the bigger issue at play here is the fact that MSNBC apparently doesn't give a shit about the appearance of favoritism, cronyism or unabashedly biased coverage when it comes to their network. While employees are feeling uncomfortable with Joe and Trump's bromance, especially after Scarborough playfully pondered being the celebrity billionaire's VP choice and passed along debate tips and political hints to Trump, execs answer their complaints by rewarding Joe and Mika with a moderating gig FEATURING the former reality star.
It is beyond obvious at this point that MSNBC is not only perfectly fine with Joe and Mika cozying up to Donald Trump, but that they're encouraging it and attempting to profit from the relationship.