Conservatives Respond To Danny Devito's Remarks On Racism By Making Fun Of His Height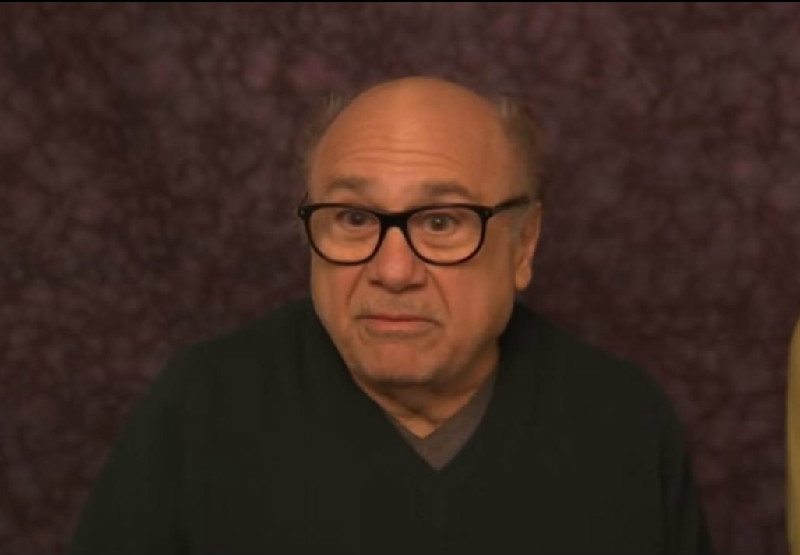 Always leave it up the Conservative Entertainment Complex to provide mature, sober, in-depth analysis to the major news stories of the day.
Over the weekend, actor and director Danny Devito added his voice to the ever-growing list of people who have commented on the controversy regarding this year's Oscar nominations. Following a year when Selma mostly got shut out of the nomination process, snagging only two nods, no person of color was nominated in any of the acting categories this time around. Perhaps even more infuriating, films centered on African-American themes or characters (Creed, Straight Outta Compton) saw their movies' nominations go to white contributors.
Speaking to the Associated Press at the Sundance Film Festival, Devito said that the "entire country is racist" and that "we are "living in a country that discriminates," which leads to things like this.
"It's unfortunate that the entire country is racist. This is one example of the fact that even though some people have given great performances in movies they weren't even thought about.
We are living in a country that discriminates and has certain racist tendencies, so sometimes it manifests itself something like this, and it's illuminated. But just generally speaking we're racists. We are a bunch of racists."
Well, you just knew that we'd get some clucking and finger-wagging from the good folks at Fox News, and they didn't disappoint us. On Fox & Friends, the hosts, along with reporter Heather Nauert, all made sure to take shots at Devito for his observation.
Going into a commercial break, co-host Brian Kilmeade pointed out that the 71-year-old actor is only "4'11" and he knows what is wrong with America," highlighting that he said the country was racist. This was all done while Taylor Swift's 'Mean' played in the background. Keep it classy, Fox.
Later on in the broadcast, Nauert repeated Devito's remarks in an entertainment segment, following it up by exclaiming, "Really?" As Hasselbeck doppelganger Anna Kooiman repeated Nauert's exasperation, Kilmeade chimed in that Devito should just move to France or Canada. Nauert then pointed out that Devito hasn't been paying attention, since our President is black, obviously meaning racism is totes over.
The Foxites weren't the only ones poking fun at the actor over his modest stature. Former Republican Congressman and deadbeat dad Joe Walsh, who is now a talk radio host, took to Twitter and called the actor "shorty."
No, America isn't a racist country. Speak for yourself shorty. https://t.co/v1NZ4mQN9q

— Joe Walsh (@WalshFreedom) January 25, 2016
Notice, they just say "nuh-uh, America ain't racist" and then go right to the short jokes. In neither instance did Walsh or the Fox crew actually discuss his comments in a rational manner. But did we even expect them to?