John McCain Trolls Ted Cruz, Claims He Doesn't Know If He's Eligible To Be President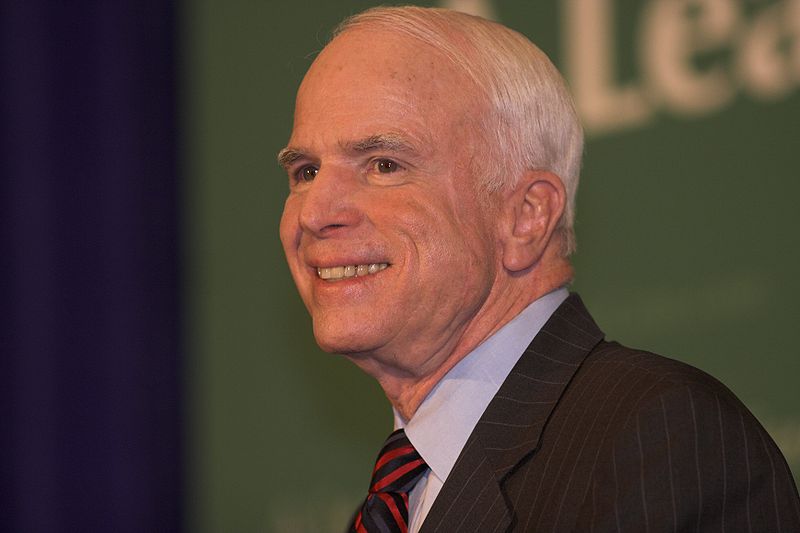 This week, GOP Presidential frontrunner decided Sen. Ted Cruz (R-TX) was getting too close to his precious and that it was time to take him down a notch. Seeing Cruz gain on him in national Republican polls and pull ahead of him in Iowa, the ex-Apprentice host turned to a familiar page in his playbook and went birther/truther on the man. Speaking to the Washington Post on Tuesday, Trump stated that he was unsure if the Tea Party lawmaker was eligible to run for the White House due to him being born in Canada. (Cruz's mother was an American citizen, making Cruz one at birth.)
Following Trump's totally innocent query regarding Cruz's citizenship and eligibility — he said it was a non-issue in September — Trump sycophant Ann Coulter took to Twitter on Wednesday to compare Cruz to "anchor babies" and proclaim him ineligible. Finally, the Trump-Cruz feud we had been anticipating had begun!
Making things even more fun on Wednesday, former Republican Presidential nominee John McCain (R-AZ) decided to get in on the action. Speaking to an Arizona radio station, the longtime Senator stated that he just didn't know if Cruz could legally run for President.
"I don't know the answer to that. I know it came up in my race because I was born in Panama, but I was born in the Canal Zone which is a territory. Barry Goldwater was born in Arizona when it was a territory when he ran in 1964.
…
"Yeah, it was a U.S. military base. That's different from being born on foreign soil so I think there is a question. I am not a Constitutional scholar on that, but I think it's worth looking into. I don't think it's illegitimate to look into it."
Asked by host Chris Merrill if Cruz should have the courts check into the issue, McCain said he thought that would be wise, and the Supreme Court may just give him a favorable ruling.
Honestly, this is some good ol' epic trolling from the old man. While McCain has no love for Trump — remember The Donald questioning the former POW's status as a war hero? — he hates Cruz even more. Ever since Ted entered the Senate, he has been a thorn in the side of moderate Republicans who have wanted to at least appear somewhat reasonable when it came to dealing with Democrats and President Obama.
In his own little way, McCain was able to toss some shade at the "wacko bird" on Wednesday.