Conservative Radio Host Says Obama Changed Mt. McKinley's Name Because He Hates White Republicans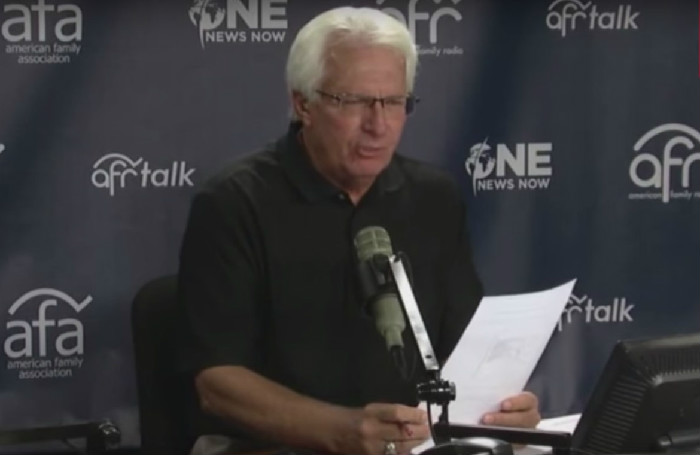 Over the weekend, news came out that the largest mountain in North America would be receiving an official name change. As on Monday, the peak previously known as Mt. McKinley will now be recognized as Denali, the name given to it by the native Alaskan population. The state had actually designated the name change back in 1975, but the federal government did not follow suit. The mountain was unofficially named after former President William McKinley in 1896 when McKinley was still just a candidate for office. The United States officially renamed the mountain in 1917, sixteen years after McKinley's assassination.
During his program Focal Point on American Family Radio Monday morning, Bryan Fischer joined other conservatives in criticizing President Obama for authorizing the renaming. Some Republican outrage over Obama's decision was at least a little understandable, as loud complainers like Speaker of the House John Boehner, Senator Rob Portman and Governor John Kasich are all from Ohio, where McKinley was born. So for them, it really just comes down to pride of one's state. However, for Fischer, he felt that Obama decided on the name change because he hates America and white Republicans.
The former American Family Association spokesman said the following on his show:
"Why would Obama do this? Well, there's a very simple reason: President McKinley was a Republican and he was American and he was white. So he was all the things that President Obama has such a visceral distaste for. In his worldview, America is bad and everybody else is good, Republican is bad, everybody else is good and so forth."
It should be noted that Republicans from Alaska have not only commended Obama for his decision but were key in pushing forward legislation to make the change. The state's two Republican Senators, Lisa Murkowski and Dan Sullivan, sponsored a bill to change the federal designation. Meanwhile, the state's governor, another GOPer, applauded the President for officially changing the mountain's name.
But, none of that matters to right-wingers like Fischer. Any chance to whine about the current black usurper of the White House, you take it! In fact, he loved his line so much about Obummer hatin' 'Murica that he also tweeted it out.
Obama renames Mt. McKinley. Why? Easy: America bad, everybody else, good.

— Bryan Fischer (@BryanJFischer) August 31, 2015
Below is video of Fischer's comments, courtesy of Right Wing Watch: