Right-Wing Nutjob Dinesh D'Souza Tweets Fake Image Of Hillary Clinton With Confederate Flag
Whenever Dinesh D'Souza's name comes up, you can be pretty sure that it is because he did something annoyingly stupid in an attempt to paint liberals or Democrats in a negative light. Staying true to his nature, the convicted felon and Obama conspiracy theorist took to his Twitter account Tuesday morning to send out a badly photoshopped picture of a young Hillary Clinton with a Confederate flag in her college dorm room. The photo has been making the rounds among the right-wing blogosphere in recent days, and it appears conservatives are trying to find a way to label Hillary as a hypocrite over her stance on the flag.
Below is D'Souza's tweet:
Look closely at this Hillary photo; isn't that a Confederate flag behind her on the bookshelf? pic.twitter.com/Og3Q0IKREP

— Dinesh D'Souza (@DineshDSouza) July 7, 2015
And below is the untouched photo, which is somewhat iconic as it shows a young Hillary wearing the garb of the late-60s while she attended Wellesley.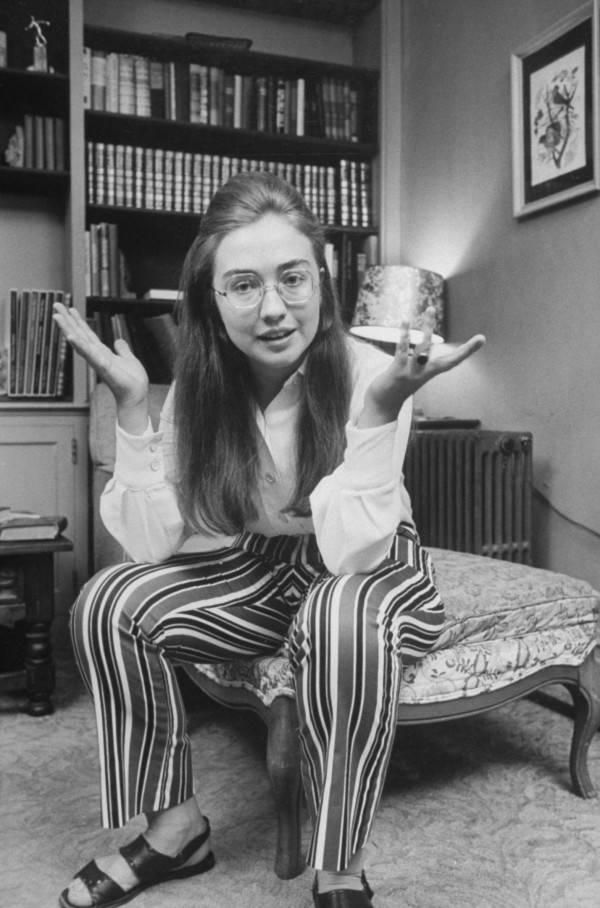 Now, to be somewhat, kinda fair to D'Souza, it wasn't like he was the first one who started passing around the transparently fake pic. It had been gaining traction for a bit, enough so that liberal blog Little Green Footballs posted an article on Monday proving the image was a fugazi. The fact that the supreme leader of Obama birthers has nearly 200,000 Twitter followers is the reason it is getting a lot more attention on Tuesday due to him believing that this is a real thing.
D'Souza, of course, has a history of disseminating hoaxes and fakes. Whether through his books, films or just his social media accounts, D'Souza is damn near pathological when it comes to saying false and misleading things. It's like he just can't help it. Perhaps it is just for attention, or maybe because he truly believes what he is spewing, but one thing you need to know is that D'Souza has absolutely no credibility. This is just another example in a long list of them.