Former Obama PR Guy Sticks Foot In Mouth By Blaming SC Governor For Charleston Shooting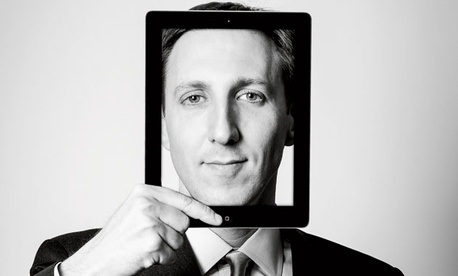 Perhaps in an effort to prove that conservatives do not hold the patent on making wildly inappropriate statements in the wake of tragedy, former Obama Administration public affairs official Brandon Friedman took to Twitter Wednesday night to blame Republican South Carolina Governor Nikki Haley for the shooting at a black Charleston church that took the lives of nine patrons. To make matters worse, Friedman sent the tweet at 9:55 PM when the identity of the assailant was still unknown, and a motive had not yet been fully formed. (21-year-old white male Dylann Storm Roof has since been apprehended and the FBI is investigating the murders as a hate crime.)
Below is Friedman's tweet:
In October, Gov. Nikki Haley defended flying the Confederate flag outside the South Carolina statehouse. http://t.co/1OFHhM7Ryl #Charleston

— Brandon Friedman (@BFriedmanDC) June 18, 2015
Obviously, Friedman's attempt to score political points while the bodies were still warm did not sit well with a lot of people, especially conservatives who felt that he was unfairly targeting Haley for purely partisan reasons.
WTF? @BFriedmanDC How does this help? Are you accusing Nikki Haley? Absolutely classless.

— Dana Loesch (@DLoesch) June 18, 2015
.@BFriedmanDC You sure you want to go this route, guy who called military officers psychopaths?

— Stephen Miller (@redsteeze) June 18, 2015
@BFriedmanDC it wouldn't be every day life if there wasn't a liberal somewhere trying to capitalize on a tragedy…

— Pepe Silvia (@PSUBoomboxGuy) June 18, 2015
Sadly, it appears that Friedman, who gained notice for writing an excellent book about his time serving as an infantry officer in Afghanistan and Iraq, has bought into the notion that everything must be tied into partisan politics. Essentially, everything is a zero-sum game where every event must be viewed through the prism of us versus them. Democrat = good. Republican = bad. There is just no other way to look at things.
For the time being, Friedman won't be known as the brave veteran who spoke out about the wars in Iraq and Afghanistan and then tried to work on behalf of veterans. Nope. He'll now be known as the Obama flack who said something really fucking stupid on Twitter about a terrible tragedy.