GOP Rep. Louie Gohmert Tests Positive for Coronavirus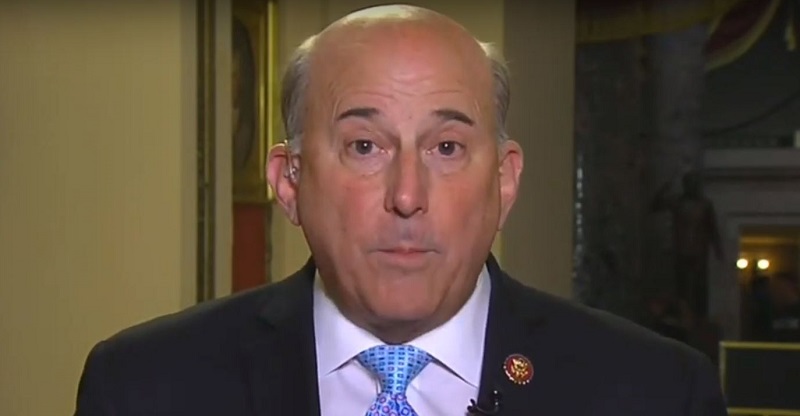 Congressman Louie Gohmert has tested positive for Coronavirus, according to multiple reports. The Texas Republican was diagnosed during a White  House screening as he was scheduled to travel with President Donald Trump on Wednesday.
Gohmert had refused to wear a mask during the pandemic, claiming he would only do so if he got the disease. He also attended a House Judiciary Committee hearing on Tuesday with Attorney General William Barr and several members of Congress.
"I don't have the Coronavirus, turns out as of yesterday I've never had it. But if I get it, you'll never see me without a mask," Gohmert said last month.
"But I keep being tested and I don't have it. So I'm not afraid of you, but if I get it I'll wear a mask."
Gohmert may have exposed many people on Capitol Hill to the virus as he's very visibly refused to wear a mask and attended the blockbuster hearing yesterday. He's just the latest person close to the President to test positive, following National Security Advisor Robert O'Brien.