'The Daily Star' Takes Down Article After The Rock Accuses Tabloid Of Fabricating 'Snowflake' Criticism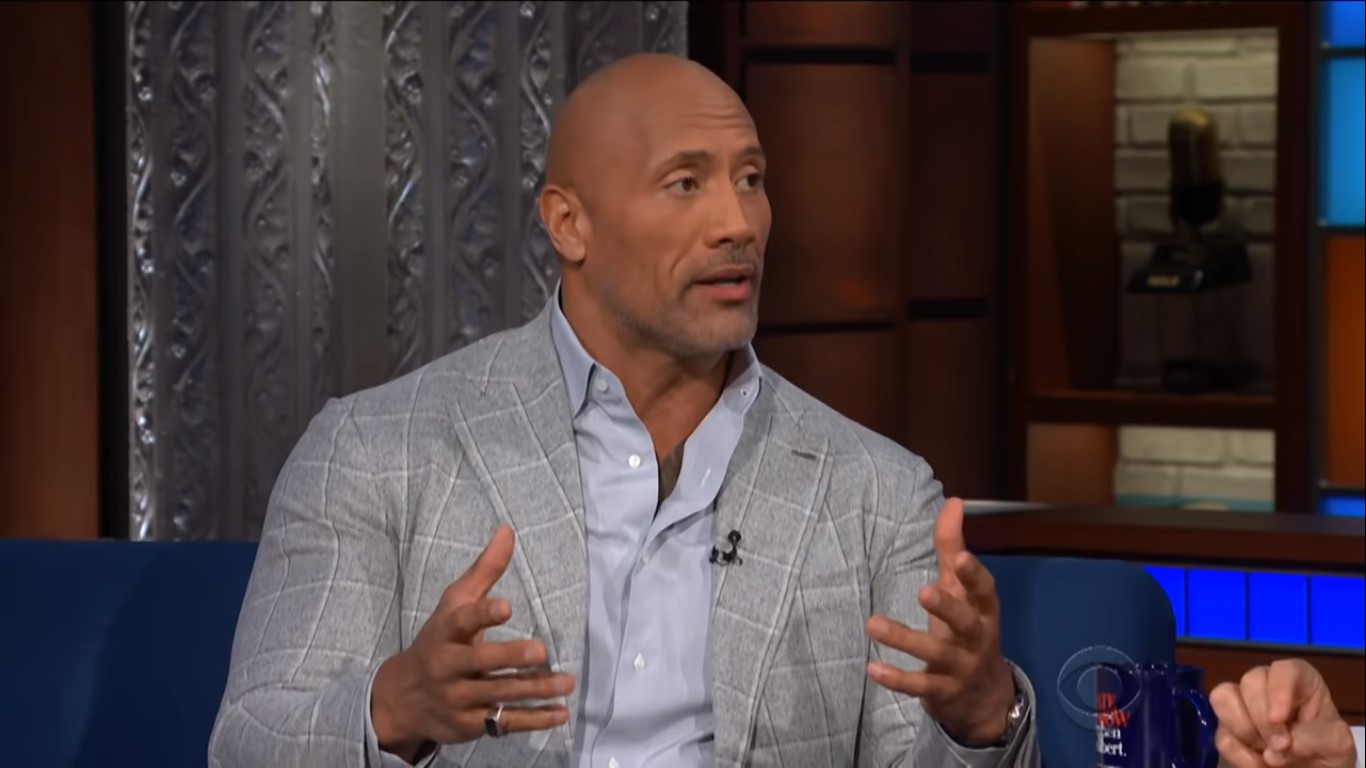 UK tabloid The Daily Star has taken down an article that quickly went viral and was picked up in outlets around the world after action star Dwayne 'The Rock' Johnson unequivocally stated that the interview never occurred and he didn't say anything the outlet attributed to him.
In a front-page story with the headline "The Rock Smacks Down Snowflakes," The Daily Star alleged that in an "exclusive" interview Johnson slammed millennials for being too sensitive and expressed anger over recent incidents such as a bakery renaming gingerbread men "gingerbread people."
The piece 'quoted' The Rock saying that "generation snowflake or, whatever you want to call them, are actually putting us backwards" and that "if you are not agreeing with them then they are offended – and that is not what so many great men and women fought for."
In an Instagram video posted Saturday morning, the former WWE champ said that the interview was "100% fabricated" and that the interview "never happened," adding that you know it's not a real DJ interview if I'm insulting a group, a generation or anyone, because that's not me."
Hours after Johnson post went up, The Daily Star completely pulled the story offline with no explanation. We have reached out to the Star for comment.
The Star's story created waves on Friday and besides being picked up by a number of other publications, it was discussed at length on Fox News. During an appearance on The Daily Briefing, Fox News contributor and former WWE wrestler Tyrus agreed with The Rock's fake quotes.
"You used to be able to disagree on things and still have human relationships," he said. "This new fad of super tribalism, of 'if you don't see it my way, you're trying to hurt me,' it's just bad for the country in general."