Norm MacDonald On 'Down Syndrome' Comment: I Knew Right Away I Did 'Something Unforgivable'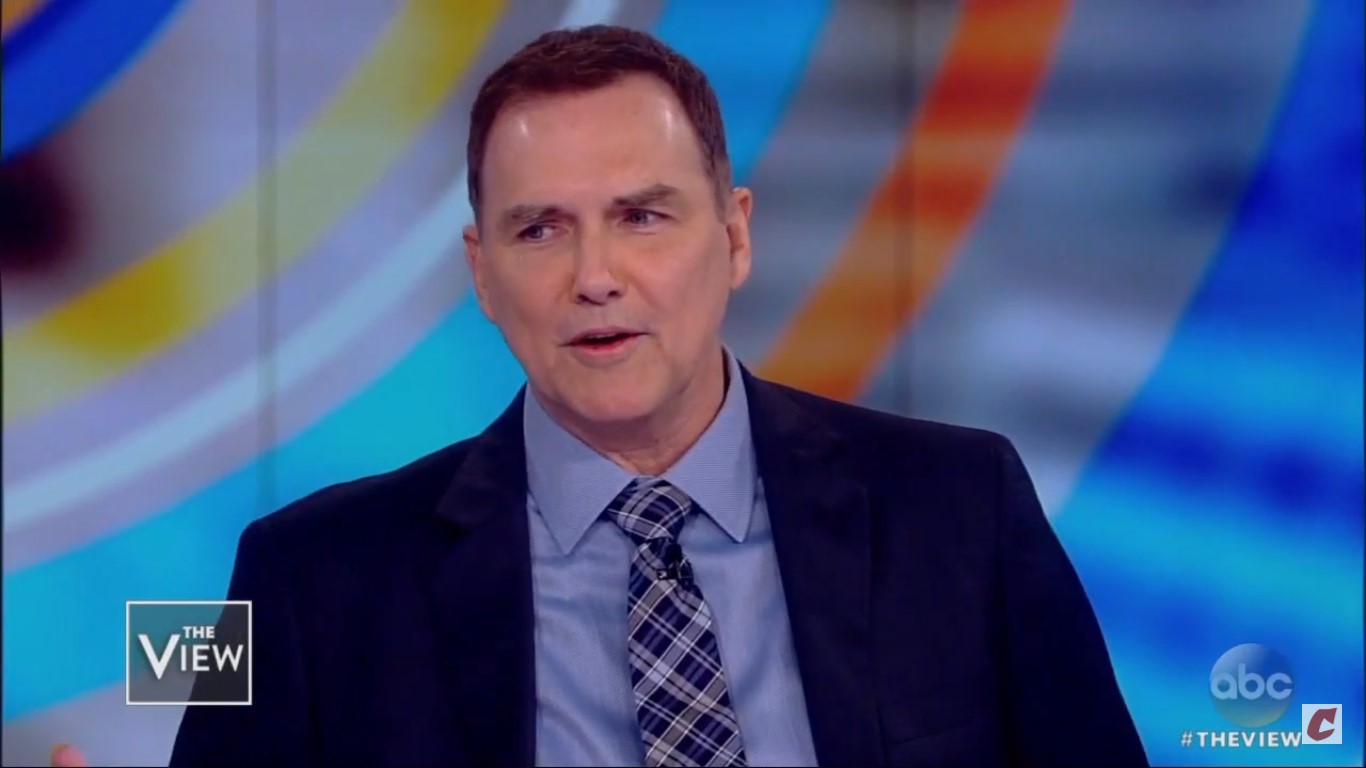 Former Saturday Night Live castmember and veteran comic Norm MacDonald has been all over the news this week following an interview in which he expressed support for Roseanne Barr and Louis C.K. and appeared to dismiss the #MeToo movement, resulting in the cancellation of his Tonight Show appearance. He then made things worse with a Howard Stern spot where he used Down syndrome to describe stupidity.
Appearing on The View today for what was an overall strange and subdued interview, MacDonald was confronted on his #MeToo remarks and subsequent Stern comments. After clarifying that he never meant to minimize the pain victims experienced and wasn't defending the actions of abusers and harassers, MacDonald went on to explain his use of "Down syndrome" on Stern.
During his Stern radio interview, the comedian — who is currently promoting his upcoming Netflix series Norm Macdonald Has a Show — said "you'd have to have Down syndrome to not feel sorry" for harassment victims, adding that Down syndrome was his "new word."
"You went on the Howard Stern show yesterday to apologize and you ended up making it worse because you said you would have to have down syndrome not to feel sorry for the victims. Do you regret saying that?" Abby Huntsman asked, with co-host Sunny Hostin adding "you just keep getting into trouble, Norm MacDonald."
"It's always bad when you have to apologize for an apology," MacDonald solemnly noted. He further stated that there is "recklessness in the studio" with Stern and that there was another verboten word he was about to use that" we would all say to mean stupid."
After confirming they all knew what word he was referencing, MacDonald pointed out "I stopped and said what's the right word to say and then I said a different word that was equally offensive."
"I realized at that moment that I had done something unforgivable," he said.
He would go on to discuss his relationships with C.K. and Barr, political correctness in comedy, and the situation around his Tonight Show cancellation.
Watch the clip above, via ABC.