Swatting Is Still A Thing: David Hogg Vs. The World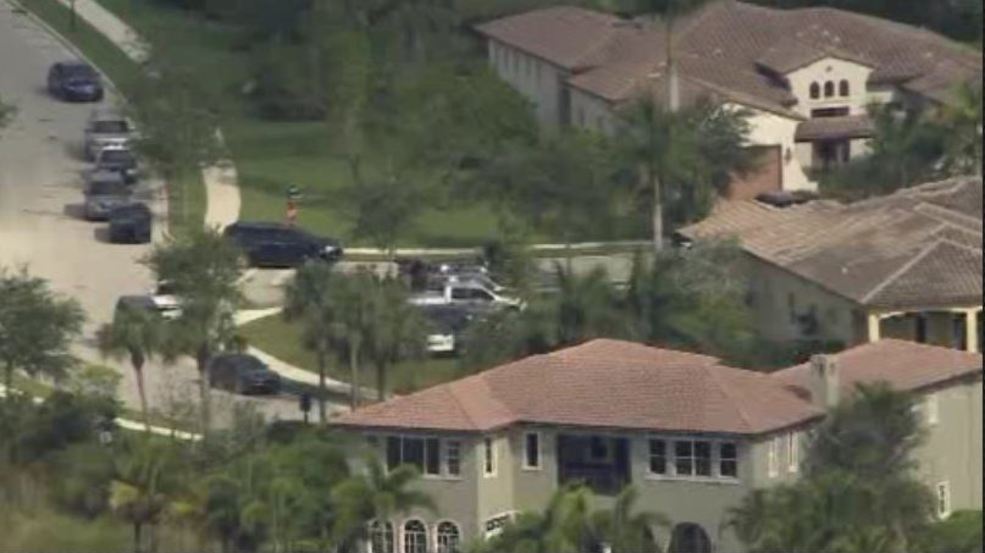 The 2018 graduating class of Marjory Stoneman Douglas High School in Parkland, Florida graduated on Sunday, June 3rd. The site of the 22nd school shooting of 2018 has hoisted MSDHS upperclassmen David Hogg and Emma Gonzalez into the forefront of the national gun debate with the #NeverAgain Movement and March For Our Lives.
Before turning 20, David Hogg and the surviving cohorts of his graduating class have been shot at, seen people die in front of them, and given limited therapeutic opportunities to truly absorb what happened to them on Valentines Day 2018. This, all without the facilitator of military service, or being the legal age to drink.
This week, David Hogg's family was a victim of swatting. Meaning, someone made an anonymous call to emergency services, and knowing David Hogg's address, told emergency services there was a dire situation at the Hogg's residence. SWAT, meanwhile,  comes out when someone's life is in danger, and that situation is spiraling out of control. This law enforcement facilitated prank is illegal, obviously, because it is a waste of time, resources and has the heightened possibility of getting someone killed. As mature or mannish as someone may think David is, he is still only 18. By all means, let the trauma continue for him, right? Swatting is a form of domestic terrorism.
From the traumatic event, since March of this year,  David Hogg and other teen Parkland activists have been vocal about the NRA, the bloodlust of the gun lobby, and have reduced one of the female horcruxes, Dana Loesch, to teary eyes in front of the national mainstream media. The NRA, the trolling, gun loving alt-right, and select wrath of Fox News have utter disdain for both him and Emma Gonzales. At the heart of this matter, he is a young man who has experienced something only combat veterans can appreciate and still have to function.
This nation loves profit, and there is no more significant profit than trauma and exploitation. In the lives of those who survive these horrific situations, retraumatization is beyond inhumane. In fashion formidable, there is a segment of this nation which revels in the power of a firearm meant to injure, maim or kill as many living beings as possible either from miles away, with a scope, or at point blank range. This same faction has a sincere ought against teenagers who desire not to get shot at in the same place they are sent to be educated.
The scarier part is this sub-faction, within this off-kilter faction, decided they would react the way the secret police would in pre-WWII Berlin, and call the SWAT team to be sent to his home because either: they thought he would be hurt, or they thought it would be funny.
We live in a voyeuristic society!  Why wouldn't people who have access to PS4s, BOX Ones and other modes of virtual reality, without coping skills coupled with instant gratification with no concept of consequences not treat SWAT like a cheat code in Grand Theft Auto? It makes perfect sense to angry, alt-right snowflakes unsure of how to handle non-white and white children coming together to tell the deaf, dystopian legislature they don't want to die while they are at school.
I am excited while in the midst of his avid activism, David has gotten accepted to UC-Irvine. In showing his commitment to gun control and its reform, he's decided to forgo college for a year, and work on getting more young people registered to vote for the upcoming mid-term elections on the March For Our Lives Road Trip next month:  75 stops in more than 20 states.
The magnitude of what the Parkland Shooting survivors are doing, the energy they have cultivated and are pushing forward in provoking conversation, compelling those in power for change, cannot be ignored.
Even on its face, seeing what David, Emma and other young activists are willing to face or face down is no less than courageous. Change is coming, and indeed is now here. The fact this didn't deter him in the least, lets me further know the cause is noble and he knows the opposition can only scare him, not stop him.
[image via WPEC]