Pedantry Aside, Rogue One Is The Best Star Wars Film Of All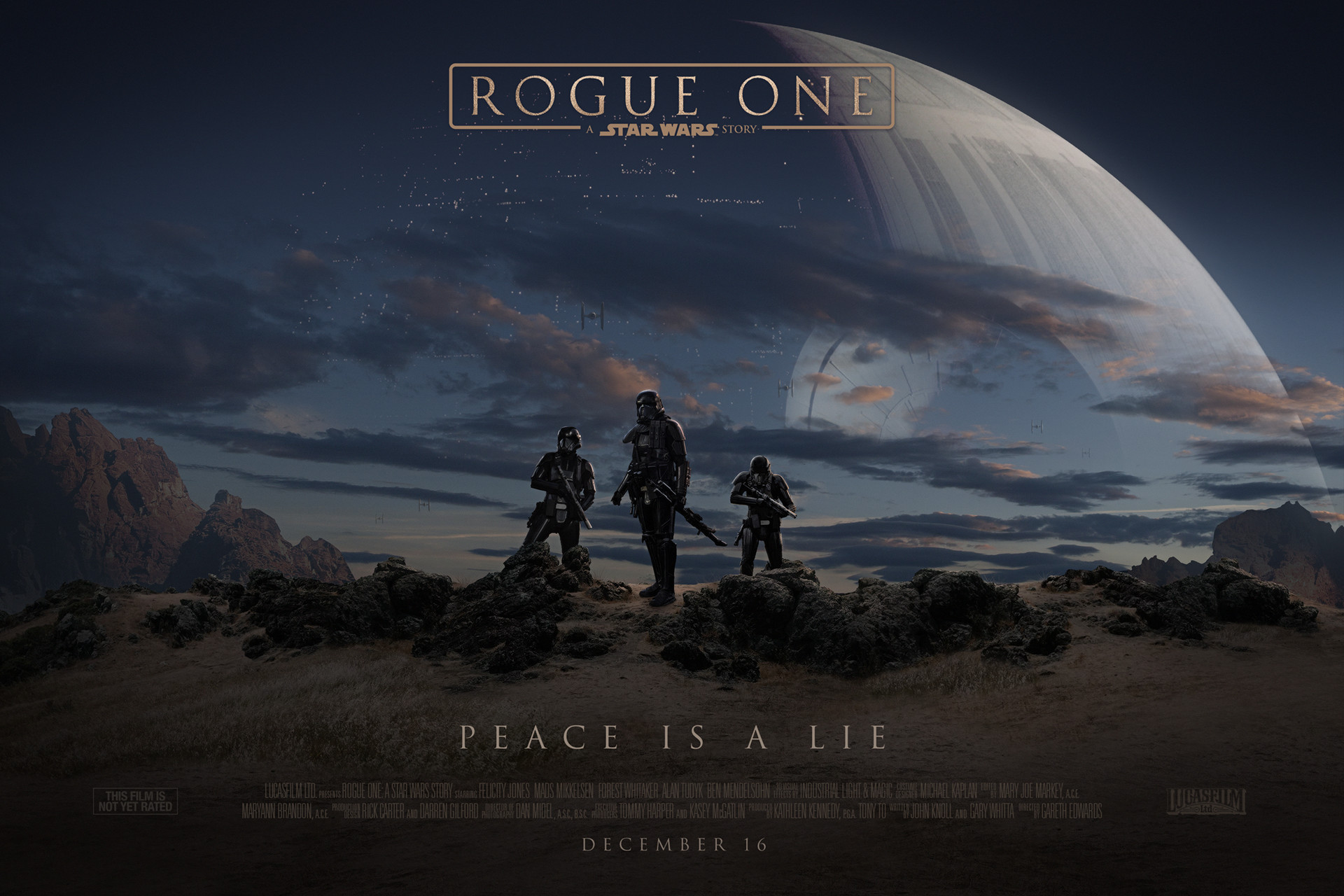 The newest Star Wars film, Rogue One, is the best Star Wars film of all. It has a fresh story, a kickass heroine (suck it meninists) played by Felicity Jones, its special effects are cutting edge without ever getting busy like in the Aughts' Anakin trilogy, and it ties into the original films with surgical precision.
The film tells the story of how the Rebel Alliance stole the Death Star's design schematics in order to destroy it in A New Hope. It's famous John Williams-conducted credits theme song begins literally minutes before A New Hope begins.
Calling Rogue One the best Star Wars film ever is of course a controversial statement that will piss off die-hard Star Wars fans that grew up watching and loving the original trilogy, but I too grew up cherishing the original trilogy throughout my idyllic 90's childhood, and I would much rather see Rogue One again over A New Hope, The Empire Strikes Back or The Return of the Jedi any day of the week. Anyone who says otherwise is an orthodox pedantic.
Rogue One is even better than J.J. Abrams' latest Star Wars installment, though The force Awakens is its toughest competition. It also continues Abrams' precedent of opening up the Star Wars universe to a diverse cast of characters and actors that is dragging Hollywood into recognizing America's multicultural reality. Bravo to the entire cast, with special shoutouts to Felicity Jones (Jyn Erso, our rogue protagonist), Diego Luna (Cassian Andor), Alan Tudyk (the voice of the film's hilarious comic relief and memory-wiped Imperial droid K-2SO), Forest Whitaker (Saw Gerrera), and Mads Mikkelsen (Galen Erso, Jyn's father and morally conflicted Death Star designer).
Perhaps the greatest strength of Rogue One is that George Lucas was not involved. If only director Gareth Edwards and writers Chris Weitz and Tony Gilroy had produced the prequel Anakin trilogy, because then it wouldn't have sucked so bad (don't even start that Revenge of the Sith wasn't as bad in comparison as the others—even if it was better than The Phantom Menace and Attack of the Clones it was still a bad, boring, and anthologically vandalizing film.
In contrast, Rogue One is a polished diamond. I probably don't have to remind you that you'll want to see it in theatres, but just don't pretend afterwards that if you had to watch a single Star Wars film on repeat for the rest of your life you wouldn't pick Rogue One.
Contemptor grade: 10/10
Picture courtesy of Lucasfilm, Disney.