Russian Group Makes Donald Trump An Honorary Cossack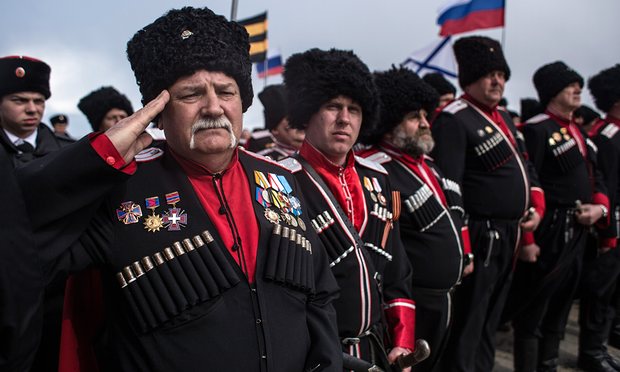 Donald Trump has received his first honor as president-elect. The Republican praised Russian president Vladimir Putin throughout his campaign and said he wanted to work with him. His pro-Russian stance seems to have been rewarded by at least one Russian organisation.
The Ibris Cossack group has made Trump and his family honorary members. The Russian Cossacks want Trumpt to attend a special ceremony in his honor in Russia. Cossacks are a diverse group of Russians with a long history of military service. Cossack groups famously served the czars in battle.
Trump's comments on Russia and his insistence that he will work with Vladimir Putin has worried commentators in the US and made America's European allies uneasy. Russia has become increasingly aggressive in the last few years, seizing territory in Georgia and Ukraine.
The Ibris Cossack group has claimed it provided aid to rebel fighters in Ukraine, who are fighting the internationally recognized government for control of the eastern, Russian-speaking part of the country. While Russia has denied involvement, the US government believes Russian troops are fighting on the rebels' side.
Though the honor from the Cossack group is not an official endorsement from the Russian government, it does show how public opinion in Russia favors Trump. The Russian parliament applauded to the news that Trump had won the election and polls show he is popular among Russian citizens.