Apple Pisses Off Customers By Killing iPhone 7 Headphone Jack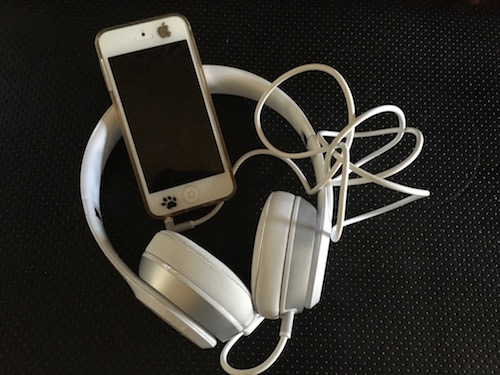 The headphone jack that millions of iPhone users have come to know and love is officially dead. Apple iPhone 7 customers will now have to join the ranks of single port MacBook users and enter the world of dongles and adapters.
Of course the question is why? Is it part of Apple's quest to make all their devices thinner at the expense of usability? Is it part of a bigger plot to sell AirPods at $159 a pop? Or is the Cupertino tech giant simply trying to force it's vision of the future on its customers, whether they like it or not?
The real answer may be as hard to find as the tiny new Bluetooth ear buds included in your iPhone 7 box. You know, the one's you're likely to lose almost immediately, followed by the replacement pair you'll have to buy, which you will also lose. Lather, rinse, repeat.
Despite claims by Apple's worldwide marking director, Phil Schiller, that removing the audio jack would make sound quality better, some people aren't buying it.
Nilay Patel at The Verge called the move 'user-hostile.' While John Paczkowski at BuzzFeed pointed out that it could have something to do with Apple trying to lock down DRM with a proprietary digital port.
'The idea that there's some ulterior motive behind this move, or that it will usher in some new form of content management, it simply isn't true. We are removing the audio jack because we have developed a better way to deliver audio. It has nothing to do with content management or DRM — that's pure, paranoid conspiracy theory.'
Whatever the reason, the headphone jack is gone in the iPhone 7, and a lot of Apple fans are pissed about it. Fortunately, they don't have to wait for Election Day to have their voices heard. Apple customers can vote every day with their wallets. If iPhone 7 sales tank, you can bet Tim Cook & Co. will give some deep thought to bringing back the headphone jack in the iPhone 8.
***
*** Maryann Tobin is the author of "Afterlife: The Journey Of A Dog's Spirit" 
This heartwarming story is told through the eyes of an animal spirit that has been sent back to earth in the body of a small dog. His mission is to help a young woman discover that their destinies are more connected to the powers of the Spirit World than either of them ever imagined. If you've ever shared your life with a dog or any other pet, you will never look at them the same way again after reading this book. Afterlife: The Journey of a Dog's Spirit is available now on Amazon.com.
Photo credit: Maryann Tobin