Stephen Colbert: Lawmakers Obsessed With Who Is Using What Bathroom Are The "Weirdos"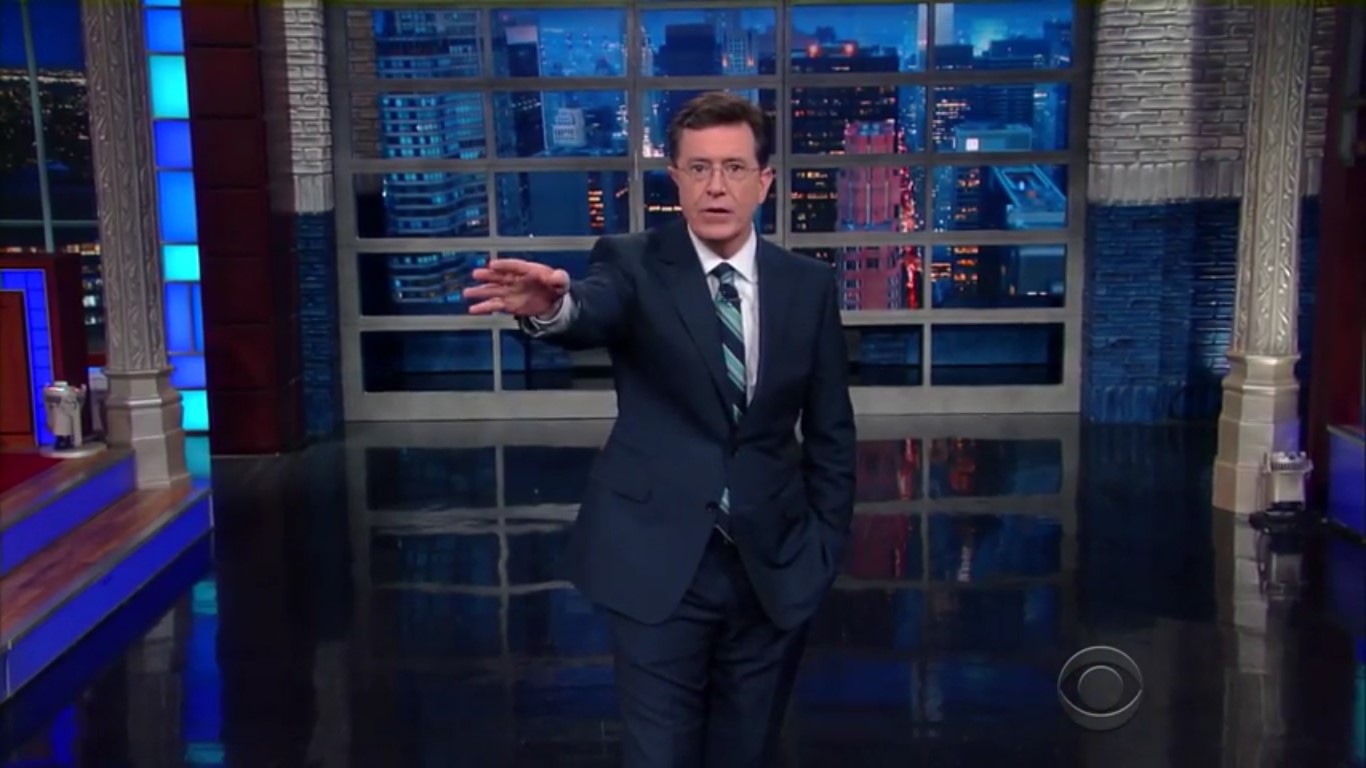 You know, sometimes the easiest explanations are the best ones.
During his monologue on The Late Show Tuesday night, host Stephen Colbert discussed the suddenly hot-button topic of transgender people using public restrooms. The reason it is a major issue lately is due to social conservative lawmakers in North Carolina and elsewhere passing laws banning trans people from using public facilities that match their gender identity.
Of course, these new laws are just a way to create a new wedge issue in states ahead of general elections this year. Even conservative pundits and journalists have remarked that this is a "solution looking for a problem." While those supporting these measures claim it is to protect innocent children from sexual predators using transgender protections to invade bathrooms and locker rooms, there have been no verifiable instances of such actions taking place. In the end, it is just a way of further targeting the LGBT community for discrimination, which has gained renewed vigor since the Supreme Court ruled on marriage equality last year.
Colbert initially joked about the awkwardness that already exists with using public restrooms. He highlighted that he only really wants to use his own private bathroom for two reasons — "number one and number two." The comedian feels that the majority of people are like him, and only want to go into a public bathroom to quickly deal with their business and get out. Essentially, most folks aren't worried about who is near them. In his opinion, "it could be a centaur next to me for all I know."
After a few more well-worn jokes about using a public toilet, Colbert then got to the main point regarding those pushing these laws:
"To all those lawmakers out there who are so obsessed with who's using what bathroom and what plumbing they got downtown, newsflash: You're the weirdos."
Yep, it is pretty much as simple as that. And this is a point that should be made more and more.
Below is video of the segment, courtesy of CBS: