Do You Remember When Big Trump Fan Kid Rock Wanted Rick Snyder To Run For President?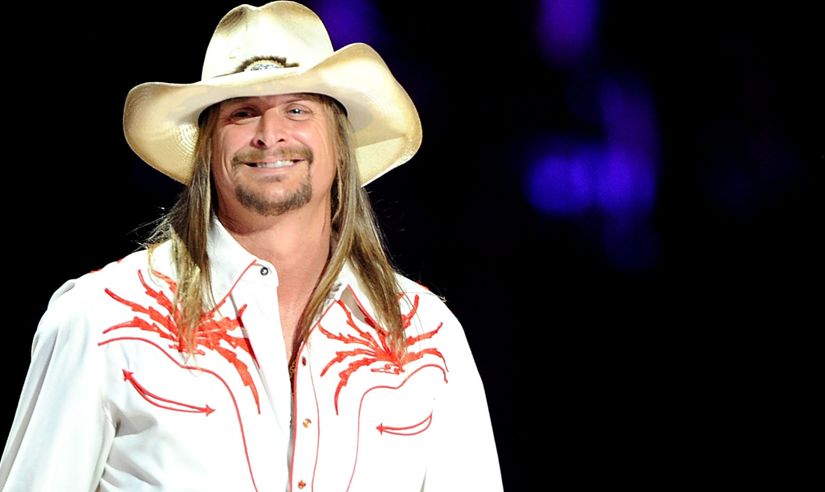 Hours before Iowa voters hit the caucuses to help decide the two major parties' Presidential candidates, Rolling Stone released an excerpt from an interview with musician Kid Rock. The Detroit-born rapper/rocker/country singer/whatever told the magazine that he is really digging Donald Trump in his run for the White House. His reason — he's a "motherfucking business guy."
"I'm digging Trump. I feel like a lot of people, whether you're a Democrat or a Republican, feel like if you get Hillary or Bernie, or you get Rubio or Cruz or whoever, there's going to be the same shit…My feeling: let the motherfucking business guy run it like a fucking business. And his campaign has been entertaining as shit."
When Rolling Stone asked him if he thinks Trump can get the nomination, Rock said he was pretty confident, and reiterated that he wants the United States to be run like a business because not doing so hasn't worked out.
That is an interesting statement by the rock star, especially if you look at some comments he made in an interview last year. Speaking to New York Times Magazine, Kid Rock discussed his political beliefs and support of Republicans. After a discussion regarding his endorsement of Mitt Romney in 2012, he expressed support for Ben Carson and Michigan Governor Rick Snyder.
"I'm very interested in the things that Ben Carson has to say. I'm very interested in our governor in Michigan [Rick Snyder], who is bringing Detroit out of bankruptcy. I'd love to see him go for the gold, because he's a nerd, and he's an accountant. But at this point, I just don't know. It's definitely not on my list of things to do."
You read that right…ol' Robert Ritchie wanted Snyder to make a run at the White House. (Maybe he still does.)
Yeah, sure, this was before the whole Flint Water Crisis became national news. (Something Kid Rock has been very quiet on despite growing up in the area.) However, Snyder's whole appeal to conservatives was his belief that government should be run like a business. Thus, the whole emergency manager debacle that helped cause the lead contamination disaster in Flint in the first place.
Now Kid Rock wants to get behind Trump, a man who has declared bankruptcy four times, because he thinks the country should be run like Trump Enterprises. Yep, don't see a problem there. Not at all.
Image via AP