Old White Lady Tells Blacks To Stop Bitching About Oscars Because "It's Anti-White Racism"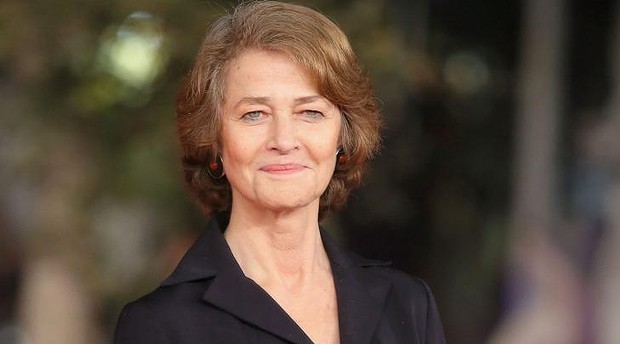 Well, if you were waiting for that moment when some old white actor or actress would put their foot in their mouth over the recent diversity controversy surrounding the Academy Awards, that wait is over.
Speaking to a a radio station in Paris on Friday, per the Daily Mail, Charlotte Rampling — who at the age of 69 was just nominated for the first time for Best Actress for her role in 45 Years — pilloried black actors and directors who have protested this year's list of acting nominees, who are all white. In the British star's opinion, the complaints amount to racism against whites. Also, maybe they should just accept that they aren't that good.
"It's anti-white racism. Maybe black actors don't deserve to be on the final stretch?"
Well, playing on her own new found aggrieved status, Rampling also said that black people are constantly playing the victim.
"Why classify people? They feel like a minority, they think: 'We're the black actors and there are not enough of us.'"
For the second straight year, there were no black actors or actresses represented in the major acting categories. Following a year where the highly-acclaimed Selma only collected two nominations, neither for director Ava DuVernay, performances by Idris Elba, Will Smith and Michael B. Jordan were ignored. (Even though Sylvester Stallone was nominated for his supporting part in Creed, which also didn't score a nomination for its black director.)
The lack of diversity in the nominating class — Latinos and Asians were also shut out — led to the #OscarsSoWhite hashtag to trend once more, and notable black Hollywood personalities like Jada Pinkett Smith, her husband Will, and Spike Lee along with white documentary filmmaker Michael Moore, to boycott this year's ceremonies. There has also been pressure for host Chris Rock to drop out.
Currently, the Academy has a membership that is 93% white and 77% male, with an average age of 62. This hardly represents either the viewing public or even those who are currently working in Hollywood. Thus, we are presented with a narrow viewpoint of what is award-worthy when it comes to the best in cinema.
Rampling's tone-deaf and white privileged comments come on the heels of fellow Brit Michael Caine saying something equally ignorant. The two-time Oscar winner told the BBC that black actors just need to learn to be patient like he was, and their time will come. Completely missing the point, he also said that people can't vote for black actors just because their black, especially if they aren't very good.
Meanwhile, middle-aged and old white British thespians never seem to have much of a problem getting honored for their work.