On Thanksgiving Day, Americans Disinvite 2016 Presidential Candidates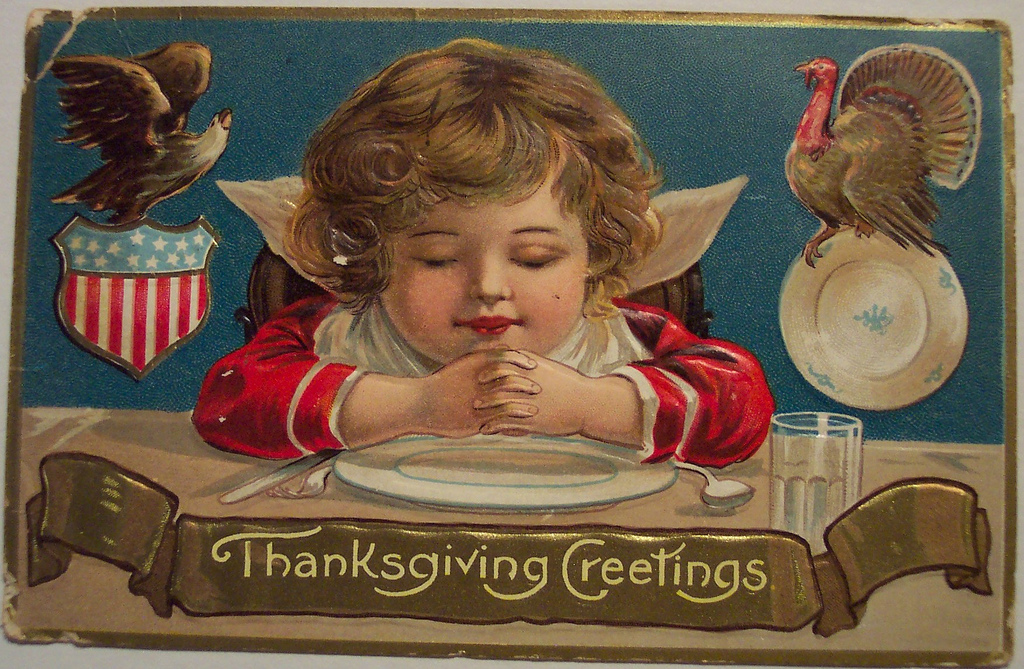 I live in Chicago. It's 8:30 am and I just stepped onto the porch without wearing a coat – on Thanksgiving Day. It is already 54 degrees. Last year at this time, the mercury read a more typical low single digit number. It's not going to be tough to summon personal gratitude on a day marked for recognizing blessings.
That said, there is much that is troubling in our world – ISIS' sustained campaign of international murder, the Syrian civil war, refugee crisis and more. There's also plenty of concern here at home. Xenophobia, a dying middle class, the assault on female reproductive rights and oh my goodness Laquan McDonald's cold-blooded murder by former Chicago police officer Jason Van Dyke. When are we going to be able to pull to a hard stop and admit as a nation that something has always been broken about the black American experience? We cannot ignore it any longer.
There're so many problematic issues exploding at once, it can be a little overwhelming. It can also make us forget that who we elect to lead the United States in 2016 is critically, urgently important. Because if we stay home from the polls, or vote against our national interests, we could have someone like Ben Carson making decisions. I don't know enough about Martin O'Malley, but after watching Democratic forums and debates, I'm comfortable that he's in his right mind alongside Hillary and Bernie. The same can not be said for a shocking quorum of Republican candidates. Engagement with reality is no longer a conservative leadership necessity.
The world, rightfully so, has felt like an extra serious place in recent weeks. But it's Thanksgiving Day and we need a little levity. So let's unite two themes already offered – holidays and unlikeable presidential candidates. A recent series of polls asked the American people their thoughts on spending Turkey Day with some of our most high-profile office seekers. Here is what we learned:
People in New Hampshire do not want to carve the bird with Cruz.
In a CBS News and YouGov survey of bipartisan voters, respondents were asked whether they'd be willing to save a seat at the table for some of the leading 2016 presidential contenders. Per writer Sylvan Lane at The Dallas Morning News, "[The Texas Senator] was the least appealing of the seven candidates floated as dinner guests. Only 32 percent said they'd host Cruz, while Democratic candidate Sen. Bernie Sanders from neighboring Vermont won with 55 percent."
It's actually rather surprising that a third of Vermonters would have Cruz. Do you think he'd bring green eggs and ham with that signature smarmy grin? Less remarkable that Sanders would be the favorite choice of regional families. Feel the Bern while feeling the post-gluttony churn.
Cruz may be unpleasant, but half of us know Trump would ruin Thanksgiving.
That weird, oddly overconfident, racist uncle who can't stop talking is never a welcome presence. A new study from Public Policy Polling finds that, according to Jesse Burns of The Hill, "46 percent of Americans think Trump would say something to kill the mood surrounding the turkey feasting."
I'm sure Trump thinks Thanksgiving is for losers. If he were invited to your home it would be the best holiday of holidays that there ever was. He has great friendships with turkeys. Cranberry sauce has always liked him.
She's capable, but a quarter of us prefer Hillary stay home.
She's much less unwelcome than Trump, but in the same PPP poll, 22 percent of respondents think former Senator and Secretary of State Hillary Clinton would cast a pall on the fourth Thursday of the month. I can see why. She can be kind of dry and serious. If we could get the Hillary of her late-October appearance on Late Night with Stephen Colbert, that would be fun. She talked about House of Cards!
It's a divisive time, but if you look at the numbers, there's an appealing thread of unity woven through our citizenry. Sanders might be the least repelled Thanksgiving guest, but it's still a near toss-up in Vermont. What the data really shows is that most of us would rather keep the office seekers out of our living and dining rooms today. A break from the hustle. We'll drink to that.