'Suffragette' Vividly Brings To Life An Extremely Important Moment In History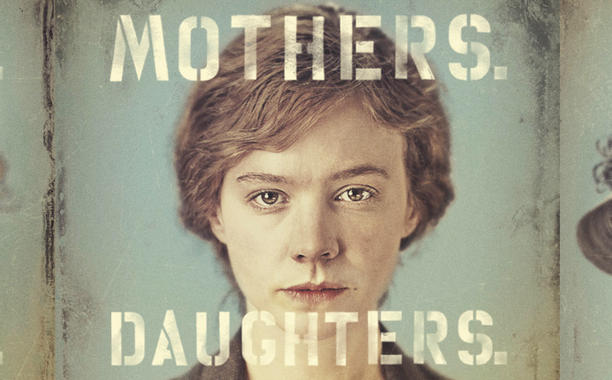 It is sometimes hard to believe that women in most parts of the world have only had the right to vote in the last hundred or so years. In the United States, women's suffrage did not become a reality until 1920. Switzerland — yes, Switzerland — didn't officially give women the right to vote until 1971, while the oil-rich Middle Eastern country of Qatar has only allowed women to go to the polls since 2003. Hell, Saudi Arabia, where women still can't drive, just passed a law this year that opened up the franchise to females.
With the continued push across the world for equal rights for women, Suffragette arrives just at the right time. The movie, directed by Sarah Gavron (Brick Lane) and written by Abi Morgan (The Iron Lady), tells the story of the women's suffrage movement in 1910s England. We are dropped right in the middle of the fight as the film begins in 1912, when Emmeline Pankhurst (Meryl Streep) and the Women's Social and Political Union have decided that civil disobedience is what is needed to get results.
Much of what we see in the movie is through the eyes of Maud Watts (an amazing Carey Mulligan), a laundry worker and young wife and mother who has washed clothes for a living pretty much from birth.  Early on, she is intrigued by the movement, especially after witnessing women break store windows in protest. Maud soon becomes directly involved with the WSPU, encouraged by her co-worker Violet Miller (Anna-Marie Duff) and family doctor Edith Ellyn (Helena Bonham Carter). At the same time, her husband Sonny (Ben Whishaw) becomes increasingly agitated over her activism, worried about the effect it has on their marriage and young son.
Eventually, Maud's activities with the WSPU lead to her being arrested, fired and kicked out of her home. At the same time, she finds herself inspired by a brief meeting with Pankhurst, who implores her to never give up the fight. The strength she gains from the movement and Pankhurst's words allow her to turn her back on her broken marriage and inform a persistent police investigator (Brendan Gleeson) that she won't turn informant. Instead, she dives headlong into radicalism, destroying postboxes, telegraph wires and even a minister's house, eventually landing herself in prison, where she is force-fed after undertaking a hunger strike.
Outside of Pankhurst and Emily Davison (Natalie Press), the majority of the characters we are introduced to are fictional. Unlike other historical pics that needlessly toss in imaginary figures, it seems almost necessary in Suffragette. It is apparent that the women in this film are composite creations who represent the numerous protesters, activists and unsung heroes that made up the movement. In this instance, it doesn't feel like anyone is getting short shrift. Instead, the filmmakers are trying to give credit to all the women of the WSPU.
Beyond the sharp performances from all the actors involved, credit has to be given to Gavron for getting the period detail just right. You sense just how tough life was in 1912 London, especially for women. It should also be noted that Morgan presents all of her characters as real people, not just one-dimensional cardboard cutouts, even though that would have been easy in a political piece such as this. This especially goes for the men in the film, who are just shown as straight villains, but as conflicted human beings trying to deal with the thought of change.
In the end, this film is completely engrossing and definitely potent. Mulligan and Bonham Carter give strong, award-worthy performances, and Streep, while only on screen for a few minutes, provides the gravity a role like that requires.
GRADE:  A –