Sheriff David Clarke Declares #BlackLivesMatter Will Be Joining Forces With ISIS Soon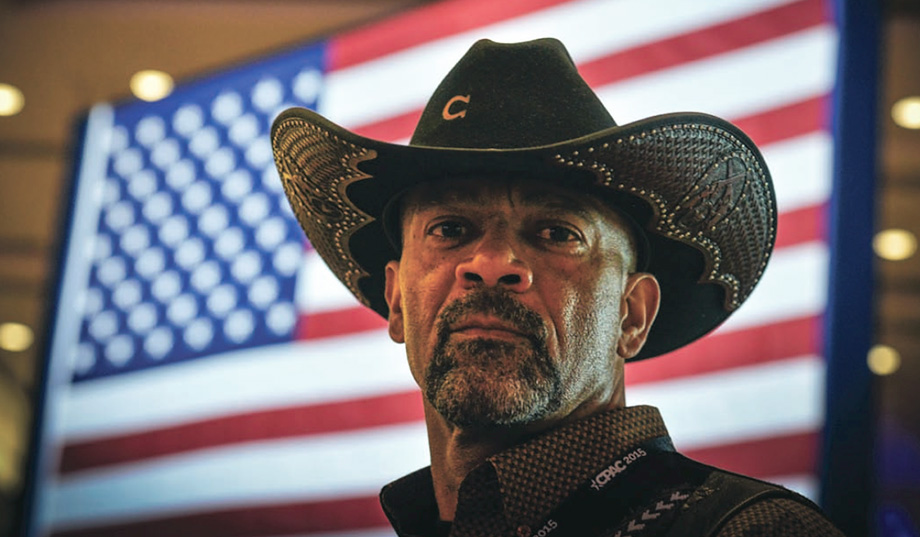 There is something about the Conservative Entertainment Complex that intoxicates those who are only given a little taste. If you are someone who has a career outside the media, but somehow find yourself utilized as an 'expert' by Fox News or right-wing talk radio, you suddenly find that you need to be given more and more spots on the air. In order to get called more often, you're willing to say all kinds of crazy shit, because as we all know, crazy shit is what sells.
In the case of Milwaukee County Sheriff David Clarke, he has discovered the formula for being booked on Fox News on a regular basis — be a conservative black law enforcement leader who apparently hates black people. In order to drive the point home regarding your anger at the black community, make sure your rhetoric is so over the top that it makes Sean Hannity and Bill O'Reilly blush. In keeping with that tradition, and likely hoping he'd get a call from Megyn Kelly's producers this week, Clarke sent a tweet that felt like it came from The Onion.
Before long, Black Lies Matter will join forces with ISIS to being down our legal constituted republic. You heard it first here.

— David A. Clarke, Jr. (@SheriffClarke) October 28, 2015
Yep, you read that right (if you could get through the typos). An actual county sheriff publicly warned that an activist movement interested in social and racial justice is going to join up with a radical bloodthirsty army that is located halfway around the world in order to destroy the United States. Remember, you heard it from Clarke first!
Anyway, I'm sure we'll see him show up on Fox News some more in the coming days and weeks. This is the stuff they crave!