Hey Joe, Rather Than Run For The White House, Go Out And Enjoy Your Life!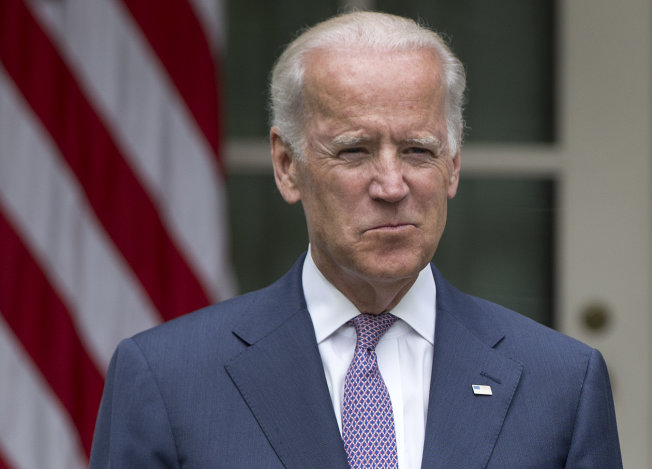 Will Joe Biden jump into the volcano of political insanity and join the presidential race for 2016? I hope not. I hope he will say to his Democratic cronies and supporters, "Enough is enough."
Yes, he's qualified. Yes, he knows the ups and downs of a political campaign. Yes, the idea of Biden as president might help some world leaders relax a bit because the prospect of having to deal with Trump or Clinton or Sanders as the next president could be contentious at times, to say the least. Even his son, Beau Biden, reportedly urged his dad to run. "Dad, it's who you are."
Maybe. After eight years as vice president, many more years of public service, several devastating personal tragedies over the years, and a very insider look at what likely looms ahead in realms of national and international political, economic, and societal ills, only Biden can define who he is at this point in his life.
If I had the opportunity to sit Biden down for a home cooked dinner, I'd give him some boomer to boomer, heart to heart fodder to chew on as he formulates his final decision. It would probably go something like this:
Joe…you've given America your all. You've done the dance and served admirably as our Vice President…for seven very frustrating and gut-wrenching years with a Congress that acts like selfish, single-minded middle schoolers and a world erupting with humanitarian atrocities, religious, political and cultural terrorism, and intolerable educational and economic inequalities.
Sweetie…you deserve to have your life back…your other life as husband, father, grandfather and neighbor. Take whatever time you have remaining and live it for love…for love of your family, for love of your country and for love of this very fragile big blue marble we call Earth.
You don't have to give up politics completely. Think of yourself as a mentor, adviser, political commentator. Be one of the wise elders who have served and who now choose to live a life committed to both family and humanity. Jimmy Carter did it…and thrived. Now he's preparing for the next adventure and we need another role model. Soon.
I nominate you. Be that role model. Show the world what a nurturing grandfather does and how a father of adult children shares and counsels. Speak at occasions where you can impart wisdom gained from a lifetime of service. Write about your political life. Tell us what it was like to serve as you did and attempt to maintain some thin shreds of sanity.
Own your own time. Create a bucket list with your better half and go for it. Host warm and memorable family dinners and enjoy vacations free from the shackles of political office. Go walk your dog—whenever you like. Hang out with neighbor pals for early morning coffee at Denny's or McDonald's. You wouldn't believe what terrific tales are told at such venues. Reclaim passions from your youth.
It's your call, Joe, and I hope you make it from the truth of soul embedded deep in your heart. I hope you allow yourself to be deaf to the voices of the media and our paralyzed political establishment. I hope you take a moment and imagine yourself resting quietly as you take your last breaths. What will make you smile and feel content at that moment? What will give you peace for a life well lived and well loved?
All the best to you and yours as you prepare for your final chapter.
Image via US News