What's That You Say? ESPN Hired A FEMALE Baseball Announcer?!?!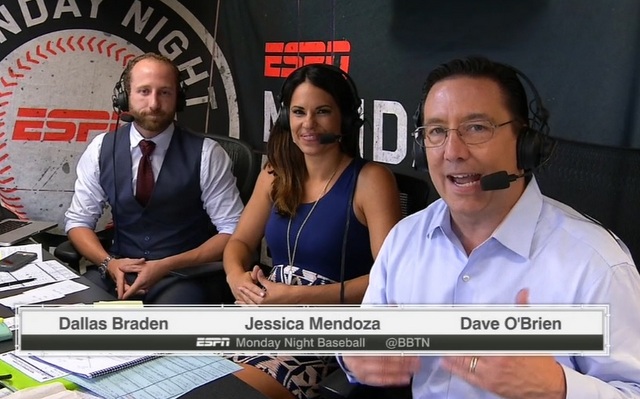 The MLB remains overwhelmingly male, with no female coaches or umpires, and only three women have been an assistant general manager.
This past Wednesday marked Women's Equality Day, which secured women's right to vote. Thusly, being a great week to introduce the first female baseball analyst.
This moment for Jessica Mendoza has been led by "first" and "onlys". She was the only girl on her baseball team and the first female broadcaster for ESPN's College World Series. Now she can add another first to her list of life achievements, the first female analyst on Baseball Tonight.
"I didn't want this to be for any female, not just myself, a one-time thing."
Mendoza's life has always revolved around the sport. Her father was a head college coach where she took on the duties of the bat girl. She later went on to become one of the best softball player– a four-time All-American at Stanford and a two-time Olympic medalist.
When comments of her gender were fired, she has always handled herself with grace. Being in a male-dominated field, she has stated that she had to learn to laugh off the blatant sexism.
When the news was realized of her new position, she was happy that the flows of comments were mostly positive. Slowly the barriers that remain in sports are being removed.This is a positive moment for all young women and girls to see a female hold a position in the world of sports.
Image via ESPN/screengrab